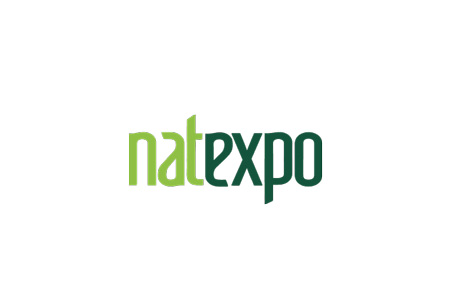 Natexpo
Lyon, France
Event Update
The 2024 edition of Natexpo will occur between 24.09.2024 and 26.09.2024 at the Parc des Expositions Paris Nord Villepinte. The event site will not include Covid-19 safety precautions due to the lifting of the country's domestic restrictions. France does not have for the time being travel limitations.
A Brief Overview of NATEXPO Lyon
The organics market in Europe comes together to exchange experience, network and do business at NATEXPO Lyon. The international trade fair is the arena for innovation in organic foods and cosmetics, which has been a growing market for the last decade. Newcomers and big players take the stage to debut their newest products and position their brands internationally. You're in the best place to gain visibility among serious buyers.
The upcoming edition of NATEXPO Lyon is going to be the biggest one to date and rooms are in high demand even now. Don't waste any more time and make a hotel reservation as soon as today. GETA ltd shows you the top hotel rates in Paris and handles every aspect of your business trip. In addition to hotel bookings close to Paris-Nord Villepinte Parc d'Expositions, you can also request an airport transfer and place a reservation for meeting facilities at the exhibition centre. We work with large groups regularly and accommodate budgets of all sizes.
Why Your Visit Is Worth It
NATEXPO Lyon gives your company a solid boost in direct sales in person. You're able to earn back all exhibition expenses on the first day easily. The trade fair places value on facilitating long-term partnerships and visitors are heavily invested in sourcing new products. That's why product launches are the best strategy to generate sales leads.
The last live edition proved to be the fair's biggest yet, and the upcoming NATEXPO Lyon is set to build on top of that success. Here are the key numbers:
1800+ international exhibitors
25% growth in exhibitor numbers compared to last edition
10,100+ international trade visitors
27% growth in visitor numbers compared to last edition
Industry Relevance
NATEXPO Lyon has charted the history of the organics market for the last four decades. Right from its very first edition in 1985, the annual trade fair has made a positive impact for exhibitors and now its reputation has only grown. In response to growing interest in the organic industry, NATEXPO Lyon made a significant change in its format in 2022. All future editions will now be extended to three days – a decision resulting in more business and favourable reviews from both exhibitors and trade visitors alike.
NATEXPO Lyon's biggest strength is its efficiency as a business platform. In 2022, the fair was responsible for nearly 1,500 business meeting appointments, which resulted in many deals. The trade fair showcases the full breadth of products and solutions with an emphasis on innovations. The exhibition halls are divided into eight sectors – food, cosmetics and hygiene, ingredients, dietary supplements, services and equipment for retail and brands, ECO Products & Services, e-commerce and digital solutions, and the newly added textile.
In addition to this, exhibitors can also find other avenues to highlight their product and meet with their target audience. You have a choice in the following seven themed villages:
Organic /Food and Wine Incubator
Cosmetics Village
NEW – E-Commerce and Digital Village
NEW – ECO Products and Textile Village
Cosmetics Big Splash
Organic Food and Wine Big Splash
The Lab
Finally, NATEXPO Lyon connects buyers with exhibitors through six guided tours. The trails are Organic Catering, Organic Private Label, Vegan Products, Zero Waste, Épure and Local.
Who Are You Going to Meet?
Manufacturers from the French and international market, representing diverse backgrounds, gather for this pivotal event. Participants include startups and new market entrants, traditional players and brands dedicated to organic, as well as major retail brands. Attendees travel from across France and from various countries worldwide.
Trade visitors occupy a high-ranking role in their respective companies and organisations, and are directly involved in decision making regarding purchases. You'll connect with representatives from independent stores or specialised store chains, mass retail brands, wholesalers, import/export companies, foodservice (collective and commercial catering), drugstores, perfumeries, wine trade and e-commerce websites.
Currently, 13% of trade visitors are foreign nationals and the countries with most visitors include Belgium, Spain, the Netherlands, Italy and Germany.
Additional Value of Attending
A highlight of NATEXPO Lyon is the highly competitive Natexpo Awards, which recognize the most innovative, useful, practical, and unique products that have been introduced to the market in the past 12 months. During last edition, a total of 240 applications entered the competition, out of which only 17 winners were announced. Receiving an award comes with additional publicity and increase in sales leads. Exhibitors can compete in eight categories:
Fresh products,
Sweet grocery products,
Savory grocery products,
Beverages,
Dietary supplements,
Cosmetics and hygiene products,
Household and personal products and services,
Equipment for retail and brands.
A panel of professionals from the industry, Junior-Enterprises, and journalists from specialised, professional, and general media outlets make up the presiding jury.
You might come to sell products and make a name for yourself, but you'd be missing out by not checking out the support programme. NATEXPO Lyon provides a supporting forum for all major sectors in the organic products industry. Only the most important experts are invited to speak and dive deep into the challenges that are plaguing the industry. You'll receive practical advice and deep insights into all emerging trends. The forums are:
Natexbio / La Maison de la Bio Forum
Organic Trends Forum,
Organic Ingredients Forum
Dietary Supplements Forum,
Cosmetics Innovations Forum,
Agora of Innovation,
Import/Export Office,
Lab Pitches
The Outlook for 2023
As the organics market is undergoing serious restructuring, NATEXPO Lyon is set to play an even more important role in the evolving European market. Expectations for the 2023 edition are high as organisers report that the biggest names in the organic sector have secured exhibition space. We already know that the support programme has slated 200 talks, workshops and demonstrations to take place during all three days.
NATEXPO Lyon 2023 will also introduce a textile sector, which has been long requested by trade visitors. Buyers will be able to sign up for the "Circular Economy" (positive impact solutions) and the "Seeds" (new exhibitors) trails to discover relevant technologies and emerging talent.
Past editions
Natexpo 2023
22.10.2023 - 24.10.2023
Natexpo 2022
18.09.2022 - 20.09.2022
Natexpo 2021
24.10.2021 - 26.10.2021
Natexpo 2020
21.09.2020 - 22.09.2020
Natexpo 2019
20.10.2019 - 22.10.2019
How to get to Natexpo

On Foot
Lyon–Saint Exupéry Airport – not advisable
Lyon - Perrache Bus Station – not advisable

By Car
Lyon–Saint Exupéry Airport – 20 mins via D29
Lyon - Perrache Bus Station – 35 mins via A7

By Public Transport
Lyon–Saint Exupéry Airport – 1hr via Rhoneexpress and 68
Lyon - Perrache Bus Station – 55 mins via A and 28