PLMA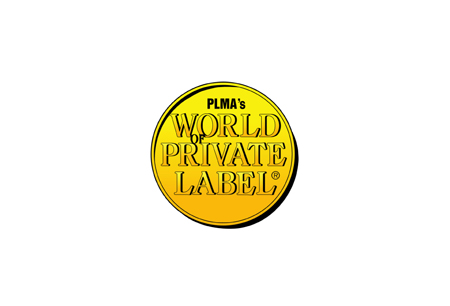 PLMA
Netherlands , Amsterdam
Event Update
PLMA 2023 will be hosted as a live trade fair between May 23rd 2023 and May 24th 2023. The venue will be the RAI Exhibition Centre, which will not feature COVID-19 protective measures. This is due to the country removing its national Covid-related restrictions in 2022. Participants should note that they may have to show 3G entry documents upon arrival in the country due to its travel limitations.

A Brief Overview of PLMA
PLMA has a long track record as a successful cross-border platform for the private label sector in Europe. It's been going strong for nearly forty years and as a result has managed to generate an off-shoot event – PLMA Chicago, which is oriented towards the USA and Canada. PLMA covers the full spectrum of food and non-food private label products and fosters partnerships between manufacturers and retailers.
GETA ltd elevates your business trip experience with fine hotels in Amsterdam, the Netherlands that are close to Amsterdam RAI and save you on accommodation expenses. Whether you want a budget experience or seek out a 5-star luxury suite, GETA ltd has you covered. Give us a call with how many people are in your group and your budget. We do the rest. GETA ltd works quickly and submits a list with hand-picked deals to your email within a single work day.
Why Your Visit Is Worth It
Booking a stand at PLMA is an investment with an immediate return. The chief objective of the show is to introduce supply to demand and exhibitors are able to meet potential buyers from a lot of different parts of the market and a lot of different countries.
2700+ international exhibitors showcase
15,000+ international trade visitors attend
15 exhibition halls and a total of 42,000 sq. m. exhibition area
60+ national pavilions
Industry Relevance
PLMA arrives at Amsterdam RAI every single year within May and presents visitors with the best private label products within Europe and beyond. The national pavilions extend to the entirety of the European Union and also branches out to Asia and South America.
PLMA has been running since 1986 and as a result is a stable source of sales leads and industry contacts. The trade show is trusted and that gives you access to big retailers. The product portfolio incorporates the full value chain – snacks, beverages, fruits and vegetables, dry and canned goods, frozen food and ready-to-eat products, health and beauty, household and kitchen, DIY, paper and plastics, electronics, personal hygiene, leisure and gardening.
Who Are You Going to Meet?
We've already touched on the geography a little bit, so let's run with that. Countries that feature during PLMA include France, Germany, Belgium, Spain, Italy, Belarus, Bulgaria, Indonesia, Romania, Brazil, Sweden, Poland and the list goes on. Embracing a multi-cultural approach is also a part of the programming.
The seminar programme has presentations translated into English, French, German, Italian and Spanish. Trends and innovations worth following are all given their due attention during the Executive Education Classes. The audience consists of representatives of the retail sector and buyers include discounters, department stores, hypermarkets, supermarkets, specialty stores and drug stores. Exhibitors fall broadly into the category of manufacturers and packagers.
Past editions
PLMA 2022
31.05.2022 - 01.06.2022
14,000+
Buyers and visitors
120
Buyer/Visitor Countries
PLMA 2020
02.12.2020 - 03.12.2020
Cancelled because of COVID 19
PLMA 2019
21.05.2019 - 22.05.2019
42,000
SQ M of Exhibition Area
PLMA 2018
29.05.2018 - 30.05.2018
42,000
SQ M of Exhibition Area
How to get to PLMA

On Foot
from Amsterdam Centraal railway station it is an hour walk (4.5km) OR alternatively 26 min bike ride

By Car
from Amsterdam Centraal railway station = 16 min (6.4km)
from Amsterdam Airport Schiphol

By Public Transport
from Amsterdam Centraal railway station take M52 which will take you directly to the expo centre for 8 min (only 4 stops!)
from Amsterdam Airport Schiphol take train 5755 (Sprinter) for 2 stops to Amsterdam RAI Station and then walk another 8 min to the exhibition centre (a total ot 17 min journey)
Hotels
Venue