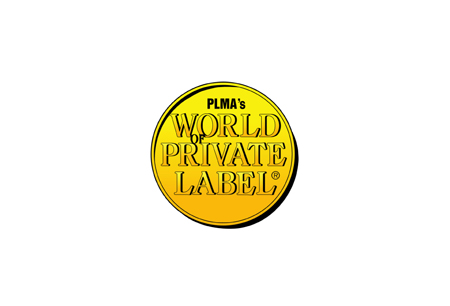 PLMA
Amsterdam, Netherlands
Event Update
PLMA 2024 will be hosted as a live trade fair between 28.05.2024 and 29.05.2024. The venue will be the RAI Exhibition Centre, which will not feature COVID-19 protective measures. This is due to the country removing its Covid-related restrictions.
A Brief Overview of PLMA
PLMA has a long track record as a successful cross-border platform for the private label sector in Europe. It's been going strong for nearly forty years and as a result has managed to generate an off-shoot event – PLMA Chicago, which is oriented towards the USA and Canada. PLMA covers the full spectrum of food and non-food private label products and fosters partnerships between manufacturers and retailers.
Book hotels for PLMA in 2023 early so that you can stay in a hotel close to Amsterdam RAI and pay premium rates. GETA ltd has sent thousands of exhibitors all over the world and our database features the most affordable hotel rates in Amsterdam. We're comfortable working at any price point and have no problem accommodating groups as large as twenty people. Find the right match for you whether that's a low-cost hostel or a high-end boutique hotel. GETA ltd arranges your stay within the day and offers you a variety of additional services. Our team can book meeting rooms in your name, take care of the airport transfer or even build your exhibition booth.
Why Your Visit Is Worth It?
Booking a stand at PLMA is an investment with an immediate return. The chief objective of the show is to introduce supply to demand and exhibitors are able to meet potential buyers from a lot of different parts of the market. The level of internationality is also a draw for exhibitors, who have set their sights on penetrating faraway countries. Editions manage to generate solid interest from the professional community:
2700+ international exhibitors showcase

15,000+ international trade visitors attend

15 exhibition halls and a total of 42,000 sq. m. exhibition area

60+ national pavilions
Industry Relevance
PLMA arrives at Amsterdam RAI every single year around May and presents visitors with the best private label products within Europe and beyond. The national pavilions extend to the entirety of the European Union and also branches out to Asia and South America. The private label market is in an interesting place given the effects of the pandemic and inflation on consumer behaviour.
Overall, consumers are driven by the increased need for absolute price savings. This is what drives low-income shoppers to turn to private labels, especially when it comes to food products, despite private label products judged in a negative light. It's a unique pocket of opportunity right now as it's expected for consumers to switch back from private label products once the inflation slows. What we are seeing are big earnings for the largest private labels in America such as Walmart, Costco and the Amazon private label. In Europe, Aldi is making the biggest waves. Private label now accounts for more than 40% of all products sold in seven European countries. This number stands at +30% in nine other countries.
PLMA has been running since 1986 and as a result is a stable source of sales leads and industry contacts. The trade show is trusted and that gives you access to big retailers. The product portfolio incorporates the full value chain – snacks, beverages, fruits and vegetables, dry and canned goods, frozen food and ready-to-eat products, health and beauty, household and kitchen, DIY, paper and plastics, electronics, personal hygiene, leisure and gardening. The exhibition grounds are divided into two main sectors – food and non-food products.
Who Are You Going to Meet?
We've already touched on the geography a little bit, so let's run with that. Countries that feature during PLMA include France, Germany, Belgium, Spain, Italy, Belarus, Bulgaria, Indonesia, Romania, Brazil, Sweden, Poland and the list goes on. Embracing a multi-cultural approach is also a part of the programming.
The seminar programme has presentations translated into English, French, German, Italian and Spanish. Trends and innovations worth following are all given their due attention during the Executive Education Classes. The audience consists of representatives of the retail sector and buyers include discounters, department stores, hypermarkets, supermarkets, specialty stores and drug stores. Exhibitors fall broadly into the category of manufacturers and packagers.
Additional Value of Attending
The two-day event is dedicated mainly to networking and negotiations. Organisers have made a lot of strides towards making this as easy as possible through new additions such as the online Show preview for products and suppliers that are announced thirty days before the beginning of the show. In addition, there's the New Product Announcements, which helps visitors discover fresh products. Finally, we have to highlight the usefulness of the PLMA Matchmaker. This tool enables visitors to explore relevant companies and contacts, and schedule appointments well in advance.
The goal is to maximise one's time to get the most out of their visit, but that doesn't mean that there are not some excellent programming items that deserve your attention. PLMA hosts a special seminar programme that is held right before the show. If you've purchased a ticket to attend PLMA as an exhibitor or visitor, then you get free admission to the Forum room at the RAI Exhibition Centre. Duration of the event is two hours in total between 14.00 – 16.00.
In 2022, visitors had a chance to learn about the retailers in private label products and packaging who have gone above and beyond at the International Salute to Excellence Awards. The other three events all tackled consumer behaviour. The International Consumer Survey looked closely at how Europeans shopped during the pandemic, what habits stuck and general predictions about whether Europeans will continue shopping as before.
Then there's the Nielsen Private Label Trends, which was led by Sebastiaan Buchholtz, a senior analytical consultant at NielsenIQ, who broke down market share data and trends on an individual country level. Finally, there's the State of Grocery Europe: Navigating the Market Headwinds. The talk was helmed by Francois Videlaine and Sebastian Gatzer, who are partners at McKinsey & Company. The topics here concerned the insights and perspectives that will influence grocery retail in Europe for the next few years as we're still dealing with the permanent changes caused by the pandemic.
Past editions
PLMA 2023
23.05.2023 - 24.05.2023
30 000+
Attending professionals
PLMA 2022
31.05.2022 - 01.06.2022
14,000+
Buyers and visitors
120
Buyer/Visitor Countries
PLMA 2020
02.12.2020 - 03.12.2020
Cancelled because of COVID 19
PLMA 2019
21.05.2019 - 22.05.2019
42,000
SQ M of Exhibition Area
PLMA 2018
29.05.2018 - 30.05.2018
42,000
SQ M of Exhibition Area
How to get to PLMA

On Foot
from Amsterdam Centraal railway station it is an hour walk (4.5km) OR alternatively 26 min bike ride

By Car
from Amsterdam Centraal railway station = 16 min (6.4km)
from Amsterdam Airport Schiphol

By Public Transport
from Amsterdam Centraal railway station take M52 which will take you directly to the expo centre for 8 min (only 4 stops!)
from Amsterdam Airport Schiphol take train 5755 (Sprinter) for 2 stops to Amsterdam RAI Station and then walk another 8 min to the exhibition centre (a total ot 17 min journey)