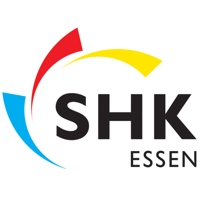 SHK ESSEN
Essen, Germany
Book Hotel Online for SHK ESSEN
Book Now
Event Update
SHK ESSEN's 2024 edition will take place between 19.03.2024 to 22.03.2024, with the hosting format being face-to-face. The event will take place at Messe Essen in Germany and will not have for the time being strict Covid-19 prevention measures. Attendees should note that, due to the ever-changing nature of the pandemic, organisers may opt to implement safety precautions at later dates.
A Brief Overview of SHK ESSEN
SHK ESSEN marks that time where companies in sanitation, heating, air conditioning and digital building management gather in person to discuss current challenges and offer solutions in the most creative ways. The international trade fair is at the forefront of construction and amenities with a portfolio of products spanning every possible product group from water treatment all the way down to renewable energies. Having the advantage of a long history among professionals, it is the right choice to make a strong international impact.
You never have to plan another business trip in your life ever again. GETA ltd handles every aspect of your visit to SHK ESSEN. It takes a single business day to get your hotel reservation for SHK ESSEN. You have first pick of the most affordable hotel rates in Essen before anyone else. We know the city well and work at every price point. Do you want to make savings by staying in a budget-friendly hotel? Do you prefer a spacious suite? GETA ltd finds the right hotels near Messe Essen. You won't even have to commute long. Our team regularly works with big groups of over twenty people.
Be sure to check out our bonus services such as airport transfers, exhibition stand construction and reservations for meeting rooms!
Why Your Visit Is Worth It
SHK ESSEN facilities business effectively. The main reason visitors attend is to make purchases and you increase your networking opportunities with retailers and wholesalers. Every edition feels fresh and you're able to see how global trends emerge in real time. Exhibitors easily earn back all exhibition costs on the first day. Here is the key data from the last live event:
406 exhibitors from 15 countries

24,000 international trade visitors
Industry Relevance
SHK ESSEN, held every two years at Messe Essen, is a pivotal event for the sanitary, heating and air conditioning industry. With a history dating back to 1966, SHK ESSEN has evolved to become the definitive platform for manufacturers to network, showcase products and turn the course of the industry. The trade fair is a magnet for renowned manufacturers, innovative companies, senior buyers, major stakeholders, industry leaders and experts. The conversations that take place here are defining for the next two years.
The fair serves as a focal point for the latest trends in bathroom design and regularly introduces the next generations of technologies. From cutting-edge housing technology to modern ventilation and air conditioning systems, as well as energy-saving heating technology, SHK ESSEN covers a wide range of specialised topics that are vital to the industry. Here's the entire product portfolio:
Sanitation technology

Swimming-pool technology

Water treatment

Renewable energies

Heating technology

Pipes and components

IT-solutions

Air conditioning and ventilation

Refrigeration

Tools and factory equipment

Services

Building instrumentation and measurement control

Electric energy technology
As SHK ESSEN continues to push the boundaries of innovation, it remains an indispensable event for professionals in the sanitary, heating, and air conditioning industry. With its extensive range of products and technologies, the fair provides a valuable platform for industry players to network, explore new market-ready solutions, and stay at the forefront of the rapidly evolving industry.
The next edition of SHK ESSEN is eagerly anticipated, where visitors can expect to encounter numerous exhibitors presenting market-ready innovations and groundbreaking solutions. With an emphasis on innovation, exhibitors time their newest product releases to coincide with the arrival of the trade fair in order to drum up sales numbers and demonstrate the true potential of modern technology.
Who Are You Going to Meet?
SHK ESSEN cements its reputation as a leader in the sanitary, heating and air conditioning industry thanks to the high quality of exhibitors that visit the fair each edition. Major industry players and well-known brands participate in SHK ESSEN. Companies such as Geberit, Grünbeck, Fränkische Rohrwerke, HSK shower cubicle construction, SCHELL, TECE, VIEGA, August Brötje, Bosch Thermotechnik, Max Weishaupt, REMKO, Vaillant Germany, Viessmann Germany, and WOLF are among the prominent exhibitors that visitors can rely on being present each edition.
Naturally, this reinforces the role of the event as a hub for professionals from the HVAC sector, including tradespeople, installers, planners and consultants, who travel from West Germany, the BeNeLux union and France. Among the visitors, the largest group consists of skilled tradespeople, proving the event's appeal to those directly involved in the installation and maintenance of HVAC systems. TGA specialist planners and experts, wholesalers, architects and representatives of manufacturers also form a significant portion of the visitor profile. As an exhibitor, you're in a prime position to strike up deals since 69% of visitors are decision makers and have some kind of purchasing power within their organisation.
Feedback from the specialist audience has been overwhelmingly positive, with 91% of visitors recommending a visit to SHK ESSEN and 92% expressing their intention to attend the trade fair again in the future. This reflects the fair's reputation for delivering value and relevance.
Additional Value of Attending
SHK ESSEN successfully incorporates initiatives to engage with different groups. The inclusion of startups in the fair highlights the industry's commitment to fostering innovation and providing a platform for new and emerging companies. Additionally, the AZUBI lounge and the rally across the exhibition grounds have attracted over 2000 schoolchildren, promoting awareness of future job prospects in the sector and nurturing interest in the industry among the younger generation.
With the continual rise in popularity of digitisation, smart home and energy management systems, SHK ESSEN has consistently seen the emergence of high-tech companies and innovators, which are making major moves. Startups are more than a regular occurrence at the fair and organisers have just now introduced a stage just for them - Startups@SHK ESSEN. This gives newcomers an ample opportunity to stand out and enjoy greater visibility.
Finally, we have to mention the excellent support programme in the form of the German forum for indoor hygiene. The forum is the meeting point for the Federal Association of Gas and Water Companies and delivers two information-packed tracks that cover topics like air hygiene, drinking water hygiene and pollutants.
Past editions
SHK ESSEN 2022
06.09.2022 - 09.09.2022
69%
of visitors were decision-makers with purchasing authority
91%
of particpants would recommend the fair
92%
of participants reconfirmed their 2024 attendance
Debut of "Startups@SHK ESSEN"
SHK ESSEN 2018
06.03.2018 - 09.03.2018
SHK ESSEN 2016
09.03.2016 - 12.03.2016
How to get to SHK ESSEN

On Foot
from HBF 35 min walking distance (2.6km)
from Essen/Mülheim Airport - 1h10 min walk (5.3km)

By Car
from HBF - 6 min ride (2.8km)
from Essen/Mülheim Airport - 8-10 min drive (6.5km)

By Public Transport
From HBF it is only 6 min ride with U11
from Essen/Mülheim Airport - there is no direct transportation
(alternatively you can walk ~30 min to Essen Abzweig Flughafen Stop and take Bus 142 for 9 stops, which will take you ~45 min total)