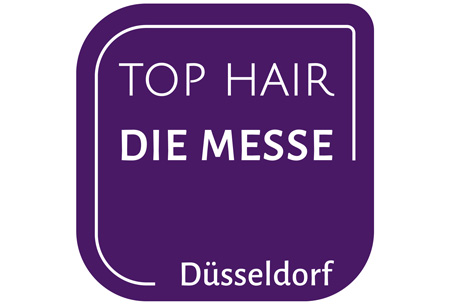 TOP HAIR INTERNATIONAL
Düsseldorf, Germany
Book Hotel Online for TOP HAIR INTERNATIONAL
Book Now
A Brief Overview of Top Hair International
Top Hair International brings trade visitors the latest innovations, solutions and trends for the entire professional hairdressing industry. It's a major companion trade fair within the beauty sector as it coincides with BEAUTY DUSSELDORF. Exhibitors set the trends for the upcoming year and demonstrate the hottest new products to hit shelves in Europe. Meet with fellow professionals and connect with potential buyers with ease. The trade fair makes it possible for visitors to easily find new suppliers and research new products.
Book hotels for Top Hair International ahead of time and leave all the planning to GETA ltd. We regularly work with venues across Düsseldorf and provide you with reasonably priced options at all price points. Take you pick from hotels, hostels and apartments in the city that are near public transportation and a short distance away from Messe Düsseldorf. No matter how big your budget is, we find the perfect deal and make sure you don't spend a small fortune. Large groups are more than welcome as we have no trouble accommodating groups of over twenty people.
In addition to accommodation for trade shows, GETA ltd provides rent-a-cars, airport transfers and reservations for meeting facilities ahead of time.
Why Your Visit Is Worth It
Top Hair International excels as a cross-border procurement platform that connects exhibitors to international buyers from all over Europe. Since the trade fair takes place at the start of spring, you are in a prime position to secure important deals for the entire financial year ahead. New product releases are big earners and most exhibitors wait until Top Hair International to plan launches and capitalise on the large foot traffic.
The trade fair delivers a good turnout especially since its paired with BEAUTY DUSSELDORF. Last live edition brought in:
400 exhibitors and brands from 19 countries
26,000 international trade visitors from 39 countries
Industry Relevance
Top Hair International has established itself as the world's leading trade fair for the hairdressing industry in Europe. Since its inception in 2005, the fair has been held annually at Messe Düsseldorf in Germany, attracting thousands of trade visitors from around the world. Over the nearly twenty years, the trade fair has grown in its influence and has reached markets outside the continent.
The fair offers a unique opportunity for hairdressing professionals to learn from the best, whether it's by attending workshops or sitting through the many world-class hair shows. Visitors explore a diverse range of products and services, including hair care, professional articles, cosmetics, nails, spa, fashion jewelry, wigs, hairpieces, salon equipment, and salon decoration. The event boasts the participation of major companies and brands, providing attendees with an extensive overview of the industry. The show floors are divided into the following twelve product categories:
Hair cosmetic products
Tools of the trade
Furniture and Furnishings
Cosmetics and nails for hairdressers
Wigs and Hairpieces
Decorative and promotional aids
Wellness products for hairdressers
Trade literature
Further education / Training institutes
Computer
Services
Barbering
The fair is well known for its comprehensive supporting program, which includes presentations of products, hairdressing and styling techniques, and make-up demonstrations. The Top Hair cutting factory showcases the latest cutting techniques, while the Top Hair congress features speakers who discuss current trends and issues, tackle the big challenges of the day, and paint their vision for the future of the industry.
A recent move to hold the fair in conjunction with Beauty in Düsseldorf (the leading international trade fair for cosmetics, nail and foot care, wellness, and spa) in 2015 has led to an even higher profile and attention from senior buyers through organic synergy. Both events are simply made to be run together.
Today, Top Hair International has become a significant event in the hairdressing industry, whether it has to do with procuring new products or provide the necessary space for professionals to truly network and share knowledge.
Who Are You Going to Meet?
Outside of Germany, Top Hair International attracts the most exhibitors from its neighbours like Austria and the Netherlands. You'll also see other European countries represented – France, Italy, Belgium, Luxembourg, Spain, Poland, Switzerland, the UK. But in all honesty, the trade fair is a truly global event with exhibitors from the UAE (Lazru Cosmetics Trading), Japan (TOGIYA CORPORATION), China (BeautySourcing; Juancheng Leshine Hair Products), Ukraine (Natural Hair) and Türkiye (FONEX COSMETICS).
The professional audience that attends Top Hair International consists of hairdressers at different levels in their career. A sizeable portion includes owners of salons and studios, who are looking to stock up on products and perform market research.
Additional Value of Attending
Top Hair International truly captures the imagination through its event's programme that delights everyone and provides enough opportunities for professional development. The 2023 was certainly no exception. The event program was packed with more than 40 hours of workshops, 10 hours of congress and over 13 hours of shows that left visitors and participants enthused. The top hairstylists from all over the world showcased their creative skills in impressive shows, setting new standards on all stages.
With so many wonderful highlights, it's hard to choose one, but the audience gave rave reviews to
the special show "PLEAT by Allilon." Another notable examples include the showcase of the ultra talented British barbering expert and hairstylist Josh Lamonaca, award-winning stylist Lucian Busuioc, updo legend Patrick Cameron, celebrity hairstylist Chris Appleton, and Detlef D! Soost.
Moving away from the ladies, Top Hair International broadened its scope by hosting the Barber's Experience for the first time, where famous pros and promising talents presented their skills in a dynamic fashion. The best of the best got the chance to compete at the Barber Battles.
Overall, the event program had 9 international shows, over 60 workshops and 12 congress lectures on five stages in total. From the latest looks and colors to creative cutting and styling techniques, online and social media marketing, and personal development, you have all the tools to succeed in your line of work.
Past editions
TOP HAIR INTERNATIONAL 2023
01.04.2023 - 02.04.2023
TOP HAIR INTERNATIONAL 2022
07.05.2022 - 08.05.2022
TOP HAIR INTERNATIONAL 2020
19.09.2020 - 20.09.2020
TOP HAIR INTERNATIONAL 2019
30.03.2019 - 31.03.2019
How to get to TOP HAIR INTERNATIONAL

On Foot
from Dusseldorf Hbf is 1h 30 min walk or 30 min with a bicycle
1h 5 min with a walk or 25 min with a bike

By Car
from Dusseldorf Hauptbahnhof the ride will take you 30 min (~9 km)
from the airport there are only 15 to 20 min (~9km)

By Public Transport
From the Dusseldorf Central Station U-Bahn Nr U78 will get you there for 26 min
From Dusseldorf International Airport to Messeplatz you need to change transport with either of this 3 options:
- From Airpot Terminals A/B/C: 6 stops with Bus 760 to Freiligrathplatz and then U78 to MERKUR SPIEL-ARENA/Messe Nord and within 7 min walking distance you will reach the Messe*
- SB51 from Flughafen Terminal A/B/C to Theodor-Heuss-Brücke and then with U78 to MERKUR SPIEL-ARENA/Messe Nord and within walking distance you will reach the Messe*
- from Terminals A/B/C take bus 721 for 6 stops to 'Am Hain', transfer to bus 722 for another 4 stops to Messe Congress Center and within walking distance you will reach the Messe*
* every choice will take you from 30 to 40 min