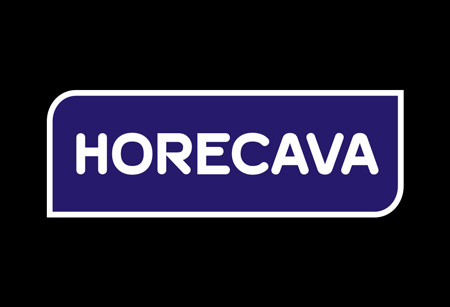 HORECAVA
Amsterdam, Netherlands
Event Update
HORECAVA 2024 will be hosted in Amsterdam RAI as a live trade show between 08.01.2024 and 11.01.2024. Due to the Netherlands removing its pandemic-related limitations, the housing location will not include Covid-19 safety precautions.
A Brief Overview of HORECAVA
International trade fair for the hotel & catering industry serves as the biggest meeting point for the hospitality industry. Based in Amsterdam, the Netherlands, this international exhibition invites the biggest movers and shakers representing global hotels, catering companies and food service who form the face of the HoReCa industry. Not only do you get to see the latest industry news in one place, but enjoy superior networking events with senior buyers.
GETA ltd provides you with affordable accommodation to keep your business budget on track. It is our duty to bring you the best value on your hotel reservation for the international trade fair for the hotel & catering industry. Specify your price range and GETA ltd locates the most suitable hotels in Amsterdam in a matter of hours. Your hotel booking is going to be close to RAI Amsterdam grounds or have sufficient connections to public transport to reduce your commute significantly.
Why Your Visit Is Worth It
Your brand only stands to win from a trip to the International trade fair for the hotel & catering industry. The trade show has been named as one of the leaders for the HoReCa industry and you step directly into the limelight. Here are some numbers from last year:
200+ entries for the Horecava Innovation Award;
71,000+ international trade visitors attended;
40,000+ companies are looking for new products and services;
100,000+ square metres of exhibition space has been dedicated.
Industry Relevance
HORECAVA is an international trade fair for the hotel & catering industry that goes back to 1950s with the first edition being held back in 1957. HORECAVA takes place every single year, though depending on whether you attend it in an even year or an odd year, you're going to find an interesting distinction.
Even years, branded as 'wet' years, sees large brewers, coffee producers, and large kitchen exhibitors showcase, which only exhibit then! Odd years are therefore known as 'dry' years. The product range is certainly one to behold – interior design, outdoors, luxury food, coffee, corporate uniforms, fresh produce, drinks, nightlife, wines and spirits, fast service, interior decoration and hotel equipment.
Who Are You Going to Meet?
It's not an exaggeration to say that you see the entire industry represented at HORECAVA. Among exhibitors you have manufacturers at every level from hotel amenities to catering and restaurant technology. The Start-upLAB has steadily been the main attraction for innovators and pioneers with 42 new entrepreneurs to showcase their creative solutions. The vegan movement has gained significant traction and one of the main topics has been waste management and sustainability. The impressive lineup of cooking competitions has brought out chefs, food critics and food bloggers in the visitor ranks.
Additional Value of Attending
The Horecava Innovation Award and Horecava Sustainability Award are perhaps the most awaited items on the event programme for exhibitors as the awards recognise incredible achievements done in the foodservice industry. These awards provide an opportunity for participants to showcase their new products, services or concepts and compete for recognition. Even if you don't win, you still benefit greatly when it comes to professional recognition.
The Horecava Innovation Award offers participants the chance to register their innovations in one of the four categories: Food & Beverage, Equipment & Services, Concepts, Interior & Design, and Digital, Apps & Social Media. Each category has specific criteria and conditions, with the jury evaluating factors such as the innovation's impact on turnover, margin, costs, safety, quality and improved working conditions. The award emphasises the importance of driving positive change and fostering innovation within the foodservice industry.
In addition to the Horecava Innovation Award, participants can also compete for the Horecava Sustainability Award. This award recognises innovations that demonstrate a sustainable and forward-looking vision. The focus is on innovations that contribute to a better world with a strong emphasis on environmental, social, and economic sustainability. The jury looks for innovations that have a positive impact on the sector, are produced with respect for people, animals, and the planet, and align with circular or regenerative principles.
Both awards aim to highlight and honour outstanding achievements in innovation and sustainability within the foodservice industry. By recognizing and celebrating these advancements, Horecava encourages participants to continue pushing boundaries, developing future-proof products, services, technologies, and business models that contribute to a more sustainable and innovative sector.
Horecava keeps its fingers on the pulse of what's new and fosters the next generation of talent and business owners. This is best seen in two specific themed areas: TrendLAB and StartupLAB. These zones provide a dynamic and interactive space where industry professionals can explore the latest trends, innovations and entrepreneurial initiatives that are shaping the future of the sector.
TrendLAB focuses on the ever-changing landscape of eating, drinking and sleeping outside the home. It serves as an innovation platform that brings together organisations from the food service industry to showcase current themes and co-create solutions. Through entrepreneurial stories, informative sessions and trend tours, visitors are immersed in the latest industry developments, products, services and solutions hitting the market.
TrendLAB provides valuable insights into changing consumer behaviour and equips visitors with the knowledge to apply these insights within their own organisations. Much has changed over the course of the last four years on account of the pandemic and TrendLAB gives you the bird's eye view. With four central themes each year, TrendLAB provides a comprehensive overview of the industry's most relevant topics. For 2023, the themes are identity, reality, sustainability and dream team.
Within the TrendLAB, the StartupLAB takes center stage. This dedicated space features dozens of both well-known and unknown start-ups that present new initiatives, products and services. From innovative flavours for vegan drinks to smart technological solutions, the StartupLAB showcases the cutting-edge ideas that are transforming the industry. It serves as a playground for entrepreneurs to connect and collaborate. Not to mention how easy StartupLAB makes product discovery.
Here, budding entrepreneurs have the opportunity to pitch their innovations, while established food service professionals can explore new business opportunities and engage in fruitful collaborations. Through round table sessions, workshops and challenges, attendees gain fresh insights and ideas, fostering new partnerships and getting a deeper understanding of where the foodservice market is headed next.
Past editions
HORECAVA 2023
09.01.2023 - 12.01.2023
HORECAVA 2021
11.01.2021 - 14.01.2021
Cancelled because of Covid-19
How to get to HORECAVA

On Foot
from Amsterdam Centraal railway station it is an hour walk (4.5km) OR alternatively 26 min bike ride

By Car
from Amsterdam Centraal railway station = 16 min (6.4km)
from Amsterdam Airport Schiphol

By Public Transport
from Amsterdam Centraal railway station take M52 which will take you directly to the expo centre for 8 min (only 4 stops!)
from Amsterdam Airport Schiphol take train 5755 (Sprinter) for 2 stops to Amsterdam RAI Station and then walk another 8 min to the exhibition centre (a total ot 17 min journey)