Take a Look at Our Blog for Latest News
and Topics About Exhibit Travel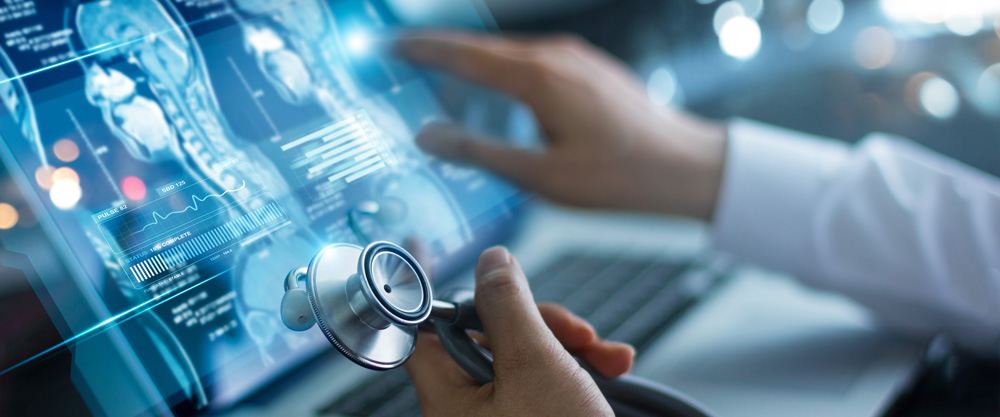 A Quick Guide to the Largest Medical Trade Fairs You Should Keep an Eye On
8 Nov 2022
It's been an intensive period for the healthcare industry through the years of the pandemic. Many of the innovation processes that had already begun only intensified the past three years. With the increase of challenges to delivering healthcare services in person, digitalisation and automation took off in major ways. In many countries, digital services and smart devices are coming into their own as viable ways to improve the health and wellbeing of people.
Now is the time to act when it comes to establishing contacts with investors and developing new products. It's why we've selected the most exciting trade fairs in the world to help you make the best business decisions.
COMPAMED 2022: November 14th – 17th
In Dusseldorf, Germany, innovations in the medical technology field first enter the world stage at COMPAMED. The focus on technological trends makes the trade fair a high priority for senior buyers and global players. Editions are held every year and pull in a solid crowd. In 2021, there were 3,500 exhibitors and 46,000 trade visitors in total – proving how important trade fairs are to the longevity of business partnerships.
There's a strong international interest in COMPAMED with visitors coming not just from Europe but as far as Mexico, South Africa and China. They come to check on the best in microtechnology, OEM equipment, end product services and manufacturing, and equipment for manufacturing. The trade show holds one of the most important technical forums – the COMPAMED HIGH-TECH FORUM. The forum targets high-tech manufacturing for medical devices and predominantly talks about breakthroughs in microtechnology, nanotechnology, photonics and advanced materials.
COMPAMED is paired with the next trade fair on this list, and creates a perfect duo.
Picture: Messe Düsseldorf / ctillmann
MEDICA 2022: November 14th – 17th
MEDICA has a much broader scope compared to COMPAMED. The trade fair covers trends and new products in medical technology, but also represents the pharmacy, healthcare, ophthalmic optics, dental medicine and sports medicine sectors. This is in part why MEDICA manages to keep these numbers as high as they are even during the pandemic (46,000 trade visitors and 3,500 exhibitors). If we're talking about innovations, then the MEDICA Health IT Forum is the event to keep in mind in order to learn about digitised healthcare and virtual care & digital therapeutics in greater detail as trends emerge. Of course, this is only one of seven highly respected forums.
If you're a visionary market disruptor, then securing a spot at the MEDICA START-UP PARK is the most logical step in order to meet the right investors. Start-ups are in high demand for the new point of view they bring. You also should pay attention to two special shows – MEDICA SPORTS HUB and WEARABLE TECHNOLOGIES SHOW.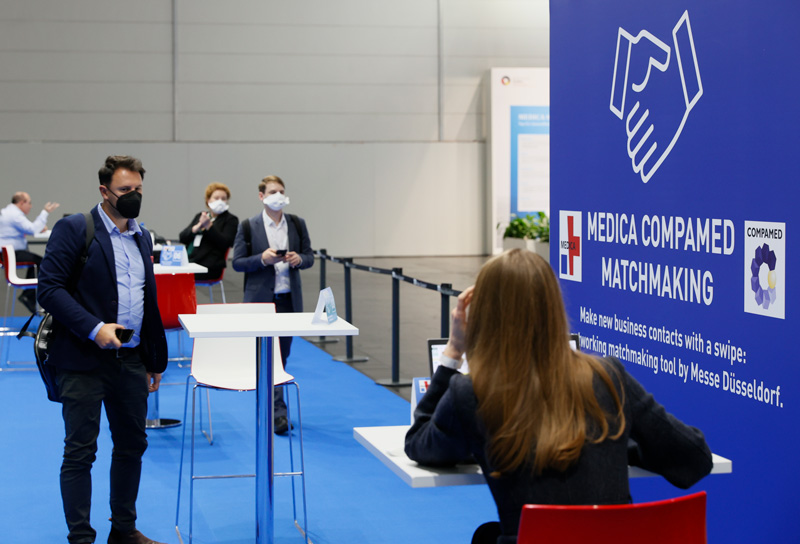 Picture: Messe Düsseldorf / ctillmann
CPhI China 2022: December 20th – 22nd
In order to target the large Asian pharmaceutical market, you need to head over to Shanghai, China and rent a booth at CPhI China. The annual trade fair gives tools and resources to 3246 exhibitors to boost their visibility and put their foot in the door when it comes to meeting senior buyers. You get to meet with 66,569 trade visitors from China, India, Vietnam, South Korea and Japan and form lasting partnerships.
As with the European CPhI fair, you have a complete overview of fine chemicals, intermediates, pharma logistics, pharma machinery, finished dosage, laboratory equipment, CMO & CRO. This is in addition to conferences, lectures and presentations that are part of the supporting programme.
Arab Health 2023: January 30th – February 2nd
Arab Health presents a good alternative to the Europe-centric medical fairs and gives over 2800 exhibitors a chance to tap into the Middle Eastern market, which has only grown in value over the last twenty years. In terms of products, Arab Health casts a wide net capturing every relevant group from healthcare infrastructure and disposables to IT and medical devises. Every year over 40,000 trade visitors travel to Dubai, UAE to research market trends, compare products and source new suppliers. As a procurement platform it does incredibly well.
The supporting programme has much to offer starting with 11 conferences spearheaded by some of the biggest names in the medical field. You also have a lot of incentives for startups. You don't want to miss the Innov8 Talks – Arab Health's very own startup pitch competition, or the Future Health Forum, which tackles potential applications of artificial intelligence (AI), augmented reality (AR), and virtual reality (VR) to improve patient care.
Picture: Arab Health
EXPOMED EURASIA 2023: March 16th – 18th
Expomed Eurasia continues to be the bridge between Europe and the MENA region as a major B2B networking event that regularly attracts 24,000 trade visitors. The annual trade show represents a world of medicine and medical equipment as presented by 600 exhibiting companies. The Tüyap Fair Convention and Congress Center becomes home to hospital build & medical facility management; electro-medical equipment & laboratory technologies; OTC products; physiotherapy & rehabilitation; and consumables & commodities.
This trade fair prioritises the procurement aspect and connects manufacturers to doctors, hospital representatives, pharmacists and technicians. The recent move to embrace a hybrid format results in even better visibility through online participation, catalogue and networking features.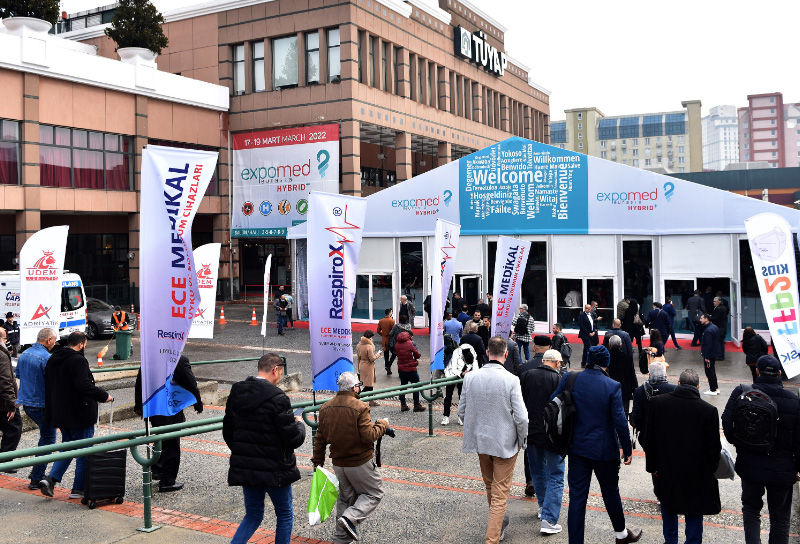 Picture: Expomed Eurasia
Hospitalar 2023: May 23rd – 26th
São Paulo, Brazil hosts the leading medical trade fair in South America – Hospitalar. The annual trade fair creates the perfect opportunity to access all of South America as over 90,000 trade visitors attend regularly and they come from different professional backgrounds. You'll meet with hospital officers and managers, laboratory and practice technicians, doctors, nurses, hospital input manufacturers, distributors, healthcare.
The scope of products covers everything from prosthetics, rescue equipment and ambulances to furniture and consumer goods. Everything that you might need to outfit a hospital and medical practice. The Hospitalar Hub keeps you busy enough with networking events, lectures and panel discussions.
ESC Congress 2023: August 25th – 28th
In 2023, ESC Congress travels to Amsterdam RAI in Amsterdam, Netherlands to showcase the latest research into the field of cardiovascular medicine. It's definitely the leading congress in the world with 4500 abstracts and 500 expert sessions held every edition. The annual congress goes from city to city each year including Barcelona, London, Paris, Munich and Stockholm. And each year it registers around 200 exhibitors and 32,000 healthcare professionals.
The reputation of the European Society of Cardiology, which organises the congress, leads to the high volume of international visitors. In total, 150 countries are represented. The travelling nature of the ESC Congress means there are changes in the audience every year. In general, the audience consists of physicians, nurses, engineers, medical technicians, administrators and paramedics. The field of cardiovascular medicine has seen great leaps in innovation and the ESC Congress stays on top of breaking news.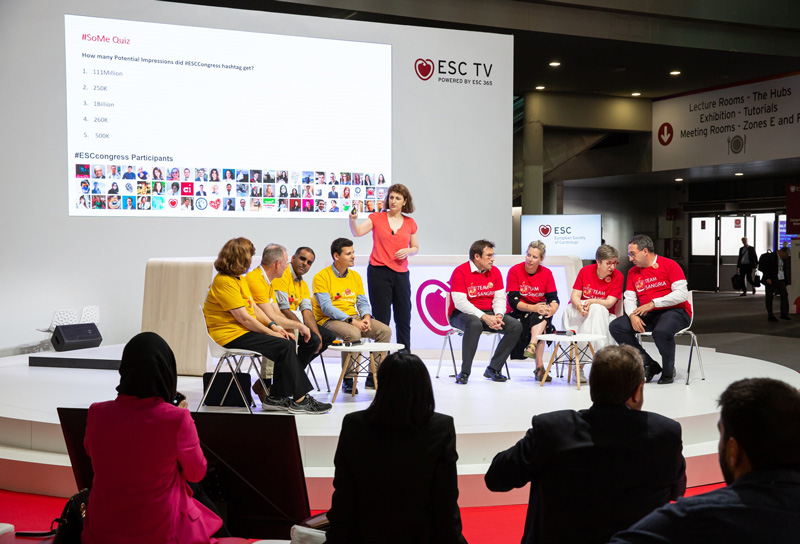 Picture: ESC Congress
OTWorld 2024: May 14th – 17th
In Leipzig, Germany, OTWorld leads the technological revolution that's changing convalescence, care and disability equipment. The biennial trade fair continues to push research and innovation and is known for its exciting information programme. The World Congress should be first on your list due to the inspirational keynote speeches, but you should also pay attention to what's being said at the Technical Forum for Rehabilitation. Plus, you're able to receive practical knowledge at the new Education Zone.
As a whole OTWorld performs well and the 2022 edition saw 440 exhibitors showcase the latest in orthopaedics, rehabilitation, podiatry, shop fittings, raw materials and compression therapy to an audience of over 18,800 trade visitors. Organisers make purchasing easier thanks to the guided tours taking place on the exhibition floor. A lot has been introduced since the start of the pandemic with special shows like Treatment Route Cerebral Palsy, Treatment Route Insoles and Treatment Route Lymphatic Diseases. They join favourites like the Pavilion of Shop Design, START-UP ZONE, and the GLOBAL NETWORKING AREA.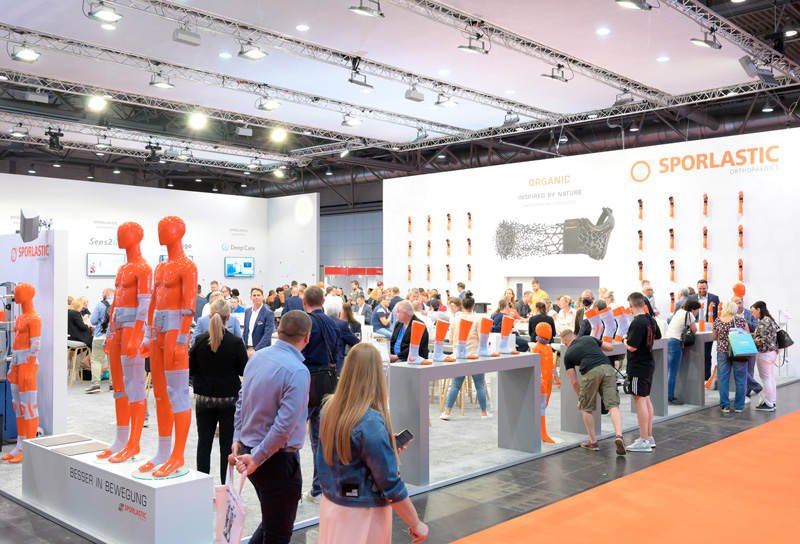 Picture: OTWorld
GET A FREE QUOTE
Looking for a hotel accommodation for particular trade show or exhibition.
Send us a general enquiry and we will find the best options for you