Take a Look at Our Blog for Latest News
and Topics About Exhibit Travel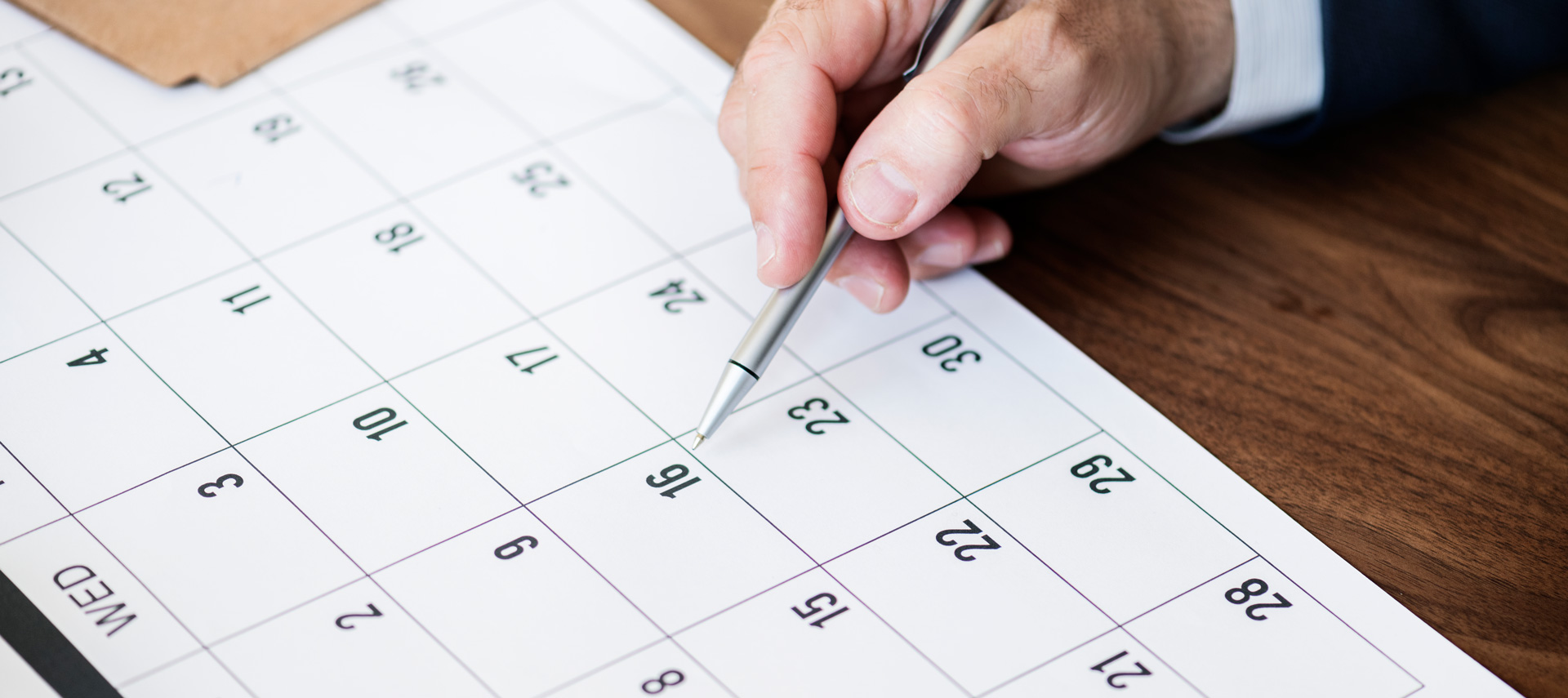 The Best Trade Shows around the World You Don't Want to Miss in September 2022
21 Sep 2022
A Comprehensive Guide to All the Great Trade Shows This September
As summer ends and we slip into the fall season many industries are restarting activity. It's time to get back to work, which means a busy, busy schedule for many companies across all industries. We've taken a global look to identify and present to you the outstanding trade shows that are true staples in their respective industries.
We're ranking them in order of their start dates
IAA Transportation in Hannover
Our opener is IAA Transportation based in Hannover, Germany. A pioneer of modern mobility, the international trade show rotates every other year with the bigger IAA Cars. Editions prime the market for new technologies across vehicles, equipment, and systems of freight and passenger transport. With a brand new concept starting this year, IAA Transportation is set to attract 250,000 trade visitors and over 2000 exhibitors.
Shareholders already talk a lot about the IAA Experience tailored to allow visitors to get first-hand experience with vehicles and machinery. The Plug and Play Campus generates quite the buzz for all involved.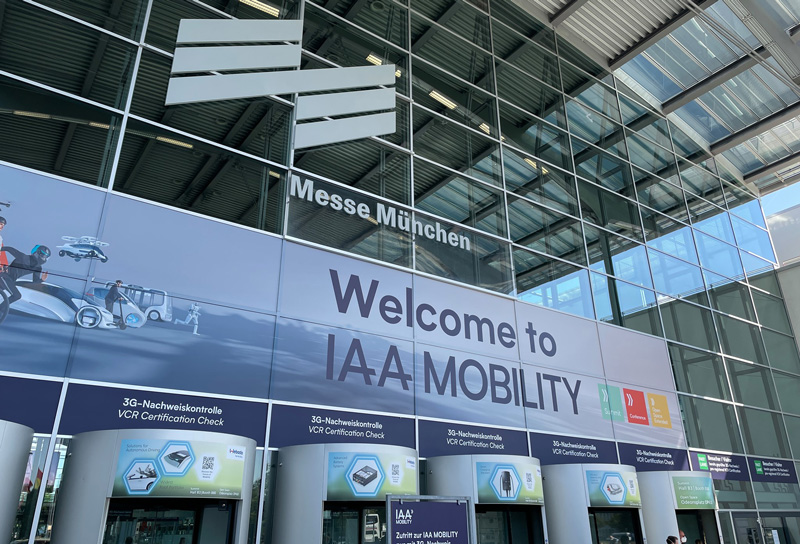 Picture: IAA Transportation
Glasstec in Dusseldorf
Sharing the same starting as IAA Transportation, glasstec takes you on a journey through all the applications of glass as a material in industrial processes as well as the variety of glass products. The biennial trade show goes through the entire value chain to an audience of 42,000 trade visitors. More than 1200 exhibitors the richness of glass production tech, processing and finishing, testing and control technology.
But you definitely don't want to miss out on the great variety of glass products – the perfect mix of art and science. These are located in the Crafts Center, which is where all the skilled workers meet and network. International galleries showcase glass art, and you can see young professionals show off their skills by taking part in the "glasstec challenge". Young glaziers answer the call to fight for a great prize and a title.
You meet the entire world of glass under one roof. The trade show attracts visitors from Europe, Asia, Africa, and the Americas. An ample opportunity to expand your reach and gain insights into new markets.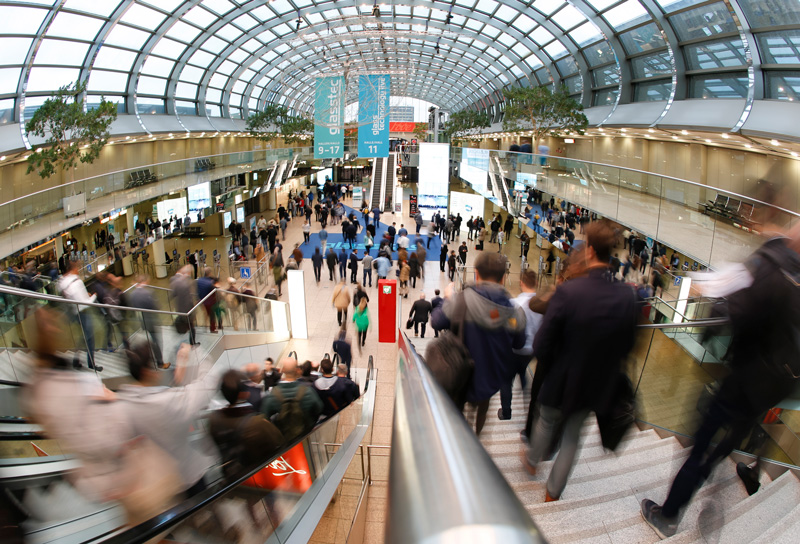 Picture: Glasstec
InnoTrans in Berlin
Messe Berlin is home to this juggernaut in the transport industry, which is held every two years. In the same vein as IAA Transport, InnoTrans casts its eye on the technologies and advancements made in all manners of freight and public transportation. The five sectors at InnoTrans are Railway Technology; Interiors, Catering & Comfort Services; Railway Infrastructure, Tunnel Construction and Public Transport.
The end result is a thriving platform for knowledge exchange and business networking, which last time managed to hit over 153,000 visitors and 3000 exhibitors. All in all, 149 countries were in attendance. Visitors are especially thrilled at the outdoor exhibition area displaying finished trains from Swissrail, MAFEX and JORSA. Step into the full railway fantasy. The 2022 return of this never-to-be-missed trade show is marked under the slogan "The future of mobility in times of climate change". The future is green and the conversation surrounding climate change can't be put off any further.
IAA Transport will tie every aspect of its support programme around sustainable practices. This makes the upcoming edition one that should not be missed under any circumstances.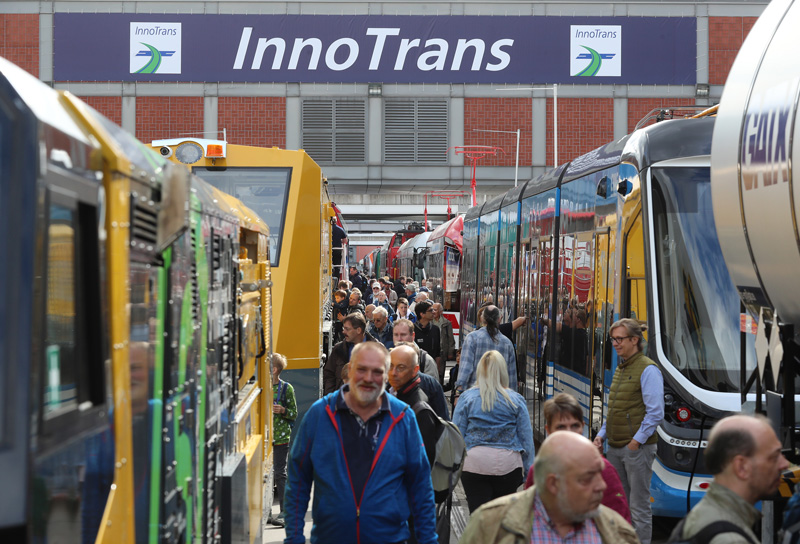 Picture: Messe Berlin GmbH
security essen in Essen
Next stop on our list is security essen. Another biennial trade show, security essen is a sourcing platform meant for security and fire prevention for companies, institutions and organisations. The all-encompassing nature of the trade show guarantees a sizeable audience. Messe Essen registers some 36,000 trade visitors on average. The 950 exhibitors create a full portfolio of products and services, cementing security essen as a one stop shop. From mechatronics and mechanics to fire, burglary and security systems, all is found here.
Over the years, the trade show has cultivated the reputation of Europe's defining meeting point. One reason for this is the information programme. The Security Experts Forum and Fire Protection Forum highlight current issues, relay topical information and provide insights from top experts in their respective fields. The lectures touch on sensitive subjects and deliver practice-oriented advice on how to update and improve security across all levels.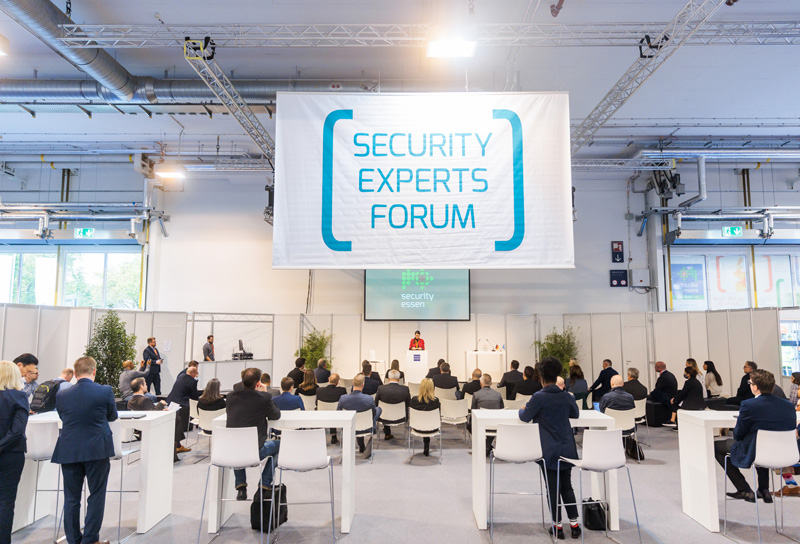 Picture: MESSE ESSEN GmbH
DMEXCO in Cologne
We're still in Germany. This time we're heading to Cologne, where DMEXCO breaks down all the latest trends and solutions in the field of digital business, marketing and advertising. The 2022 edition will be the first time DMEXCO was held in person since the pandemic, when the show had 1000 exhibitors and 42,000 trade visitors. Organisers expect a similar turnout at Koelnmesse this year as well as a fresh crop of exhibitors signing up for the Start-up Area. If you're a disruptor and a bold innovator, this is where you belong.
DMEXCO is a must-attend trade show for agencies, marketers, digital professionals, advertisers and decision makers. Not only are you meeting your peers, but growing your company's reach and learning so much. With NFTs and crypto dominating the landscape, DMEXCO provides a lifeline through all the information. Just take a look at the lineup intended for the DMEXCO Conference! The biggest personalities in the digital world will be there to give their wisdom and perspective!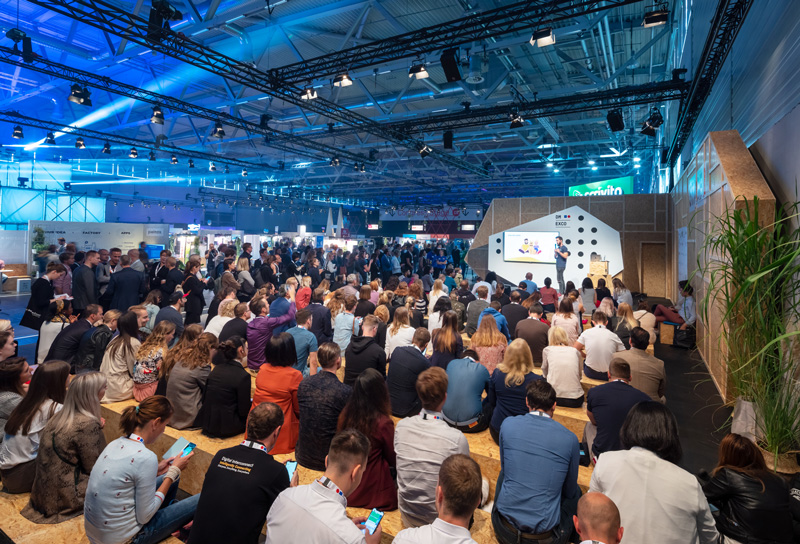 Picture: DMEXCO
International Hardware Fair in Cologne
Cologne is host to another highly anticipated trade show – the International Hardware Fair. The event, better known under its German name EISENWARENMESSE, targets the construction and building industry as a sourcing platform for industrial supplies, fixtures, connection technology and hardware. A wide-ranging professional audience gathers at Koelnmesse every two years to get a good look at the new crop of products that will be displayed and demonstrated live.
The International Hardware Fair proves its relevance through its impressive turnout. Some 2770 exhibitors connect to an audience of 47,000 trade visitors from 143 countries. Talk about a really effective way to reach the maximum amount of markets with minimum effort. Plus, the trade show is meant only for senior management with real purchasing power. With ecommerce rising to its current level of prominence, the International Hardware Fair responds by adding an eCommerce area for the first time. In charge of curation is digital rock star Michael Atug, who shows you the world of ERP, payment solutions, hosting providers and providers of SEO services.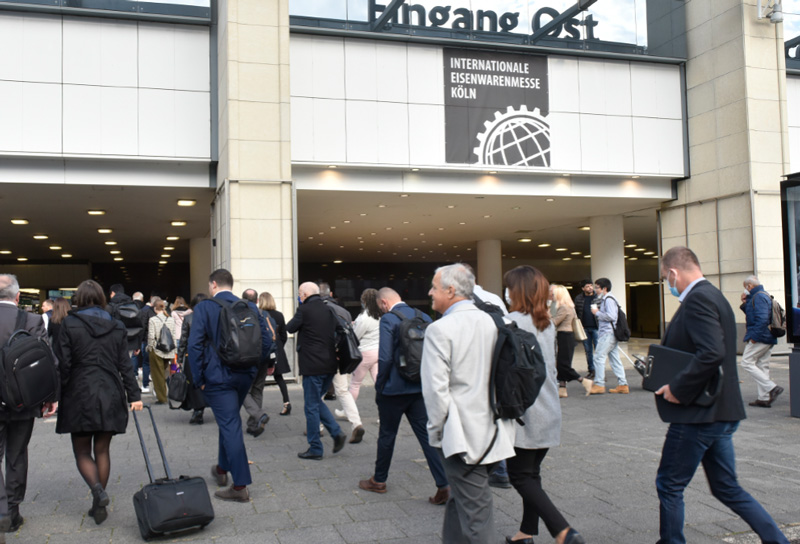 Picture: International Hardware Fair
Aluminium in Dusseldorf
We wrap up the month with Aluminium, the chief trade show for wire, cable and metalworking for the aluminium industry. The event rolls around every two years at Messe Dusseldorf and shows a complete overview of new advancements and business opportunities. Due to it being specialised, the trade show enjoys a high level of internationality and it's even earned the moniker of "United Nations of Aluminium". Outside of European buyers, you connect with trade visitors from South Africa, the United States, Brazil, Japan and New Zealand.
You definitely see the scale in the numbers the trade show generates. You have 1000 exhibitors that showcase to a group of 27,500 trade visitors. The exhibition floor covers every single product and service available from connection technology and recycling to alloy trading, rolling mills and primary production. With so much to offer, organisers have put together different special shows – the Primary Pavilion, Foundry Pavilion, Surface Pavilion, Magnesium Pavilion, Innovation-Plaza Additive Manufacturing & Digital Manufacturing, and the Innovation-Plaza Sustainability & Recycling. The last two are going to be newly introduced in 2022!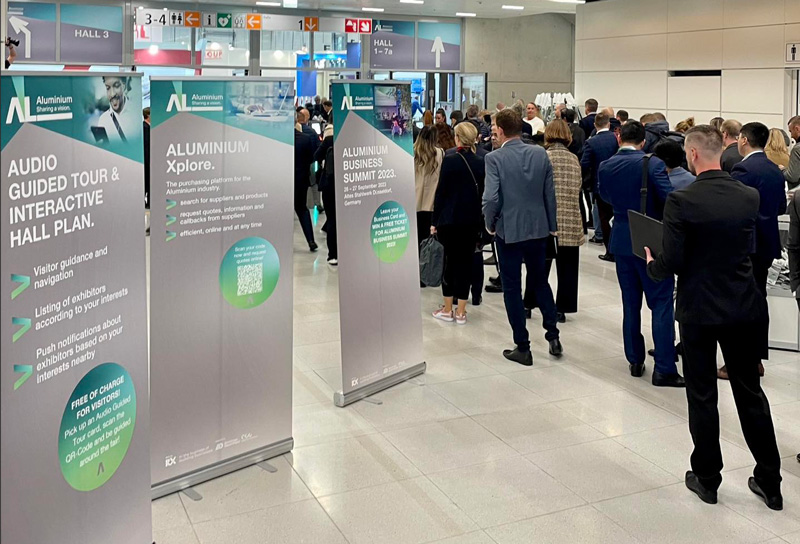 Picture: Aluminium
This concludes our list of trade shows in the month of September!
GET A FREE QUOTE
Looking for a hotel accommodation for particular trade show or exhibition.
Send us a general enquiry and we will find the best options for you