Balmoral Show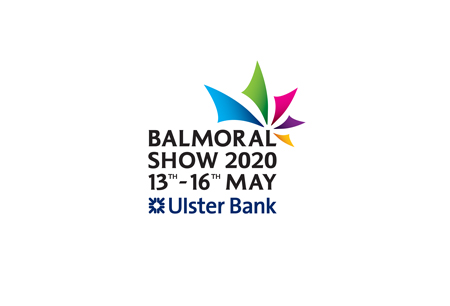 Balmoral Show
UK , Lisburn
The Latest News for the Event
May 10th – May 15th, 2023 are the official dates for Balmoral Show 2023 and mark the return of the agriculture show. The Royal Ulster Agricultural Society will host the face-to-face event at the Balmoral Park. Due to the Uk removing its domestic and travel restrictions, attendees will not have to present 3G entry documents or follow strict regulations during their attendance. They will be encouraged to follow recommendable steps such as wearing face masks in indoor spaces. The success of Balmoral Show 2022 held in May shows just how enthusiastic the public is about going out. Trade shows and exhibitions are still the main driving force behind business growth and sales.
A Brief Overview of the Balmoral Show
The Balmoral Show is the biggest and oldest agricultural show in Northern Ireland. It's the beating heart of the farming and animal breeding sectors as well as a major event in the country's social calendar. Many people take vacation days in order to attend. As an exhibitor, you're in the perfect place to meet your direct audience and engage in meaningful conversations.
GETA ltd assists you in making your hotel reservation for the Balmoral Show. We have worked with thousands of clients and know how to accommodate your needs. No budget is too small. No group too big for us to handle. Trust in our database to find out the top hotel rates around Lisburn. Give us a day and we'll send you a list with suitable deals. One consultation is all it takes to have your hotel accommodation booked!
Why Your Visit Is Worth It
It's a tradition to exhibit at the Balmoral Show. The event is the most effective platform to meet new customers and generate sales leads. People are usually on holiday and are looking for ways to spend their money. You're in a key position to win them over. Look at the numbers:
• 4 dynamic days
• 750 exhibition stands on site
• 120,000 visitors in attendance
• 153 editions have already passed
Industry Relevance
The Balmoral Show has a long history and deep meaning for Northern Ireland, because it began in the 1850s and has only grown since. Most of the new technology and innovations in farming and agriculture were first introduced here in the country. Today the show is still an important place for local businesses to showcase their products to a wider audience. The Shopping Village has no particular theme and visitors can discover just about everything – food and beverages, preserves, delicatessen, artisanal goods, domestic goods, fashion, art and decoration, gardening tools and even construction materials. Of course, farmers are able to enjoy the full spectrum of machinery and equipment available. Today, the Balmoral Show is an excellent trip for the whole family. The event has everything from a fun fair and live bands to sheep shearing.
Who Are You Going to Meet?
The Balmoral Show has a broad appeal. You have families with kids out and about during the end of the week, travelers from all over the country on vacation and farmers. One of the big draws is the Young Farmer's Day with a lot of programming for the next generation of farmers. Of course, we can't forget the livestock competitions. There's everything from pedigree horses, ponies, cattle and sheep to poultry, pigs and goats. Exhibitors include names like Moore Concrete, Cookstown Dairy Services, LMC, Sleator Plant, Ulster Aviation Society, Dundarave Estate, Hinch Distillery and Gibson Paving. An interesting fact is that people can also sign up for live feeds of the major competitions.
Past editions
Balmoral Show 2022
11.05.2022 - 14.05.2022
Balmoral Show 2021
22.09.2021 - 25.09.2021
2/3
of usual turnout attended
Balmoral Show 2020
19.08.2020 - 22.08.2020
Edition was held digital to prevent the fast spread of COVID 19
How to get to Balmoral Show

On Foot
Belfast international Airport – not advisable
Lanyon Station (Place) – not advisable

By Car
Belfast international Airport – via A26 and A30, 30 mins
Lanyon Station (Place) – via M1, 20 mins

By Public Transport
Belfast international Airport – not advisable
Lanyon Station (Place) – not advisable
Hotels
Venue