Brussels Furniture Fair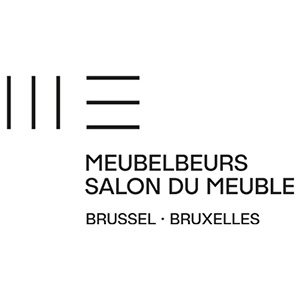 Brussels Furniture Fair
Belgium , Brussels
Book Online for Brussels Furniture Fair
Book Now
Want to experience the newest trends in the furniture sector? Brussels Furniture Fair brings together the leading furniture designers and manufacturers to Belgium, for a four day trade fair celebrating style, imagination and quality. Opening in November, Brussels Furniture Fair showcases excellence in production of furniture, decoration and home textiles, and jumpstarts the hottest new trends. Thousands gather to attend, so be one step ahead of the crowd with hotel accommodation provided by GETA ltd.
GETA ltd knows what a travelling professional needs in a hotel room – affordable rates, good connectivity to the local transportation system and a favorable location to the trade fair centre. Enjoy your stay and dedicate yourself to the dynamic program organized by Brussels Furniture Fair. You have access to eight distinct sections that showcase different aesthetics – City, Nomade, Holland à la carte, Mozaïek and Brussels by Night among others. Promote your business, pitch new products, find distributors and foster healthy business relationships with ease.
Success at Brussels Furniture Fair can be yours, just leave GETA ltd in charge of your reservation.
Past editions
Brussels Furniture Fair 2021
07.11.2021 - 10.11.2021
Brussels Furniture Fair 2020
08.11.2020 - 11.11.2020
Cancelled because of COVID-19.
Brussels Furniture Fair 2019
03.11.2019 - 06.11.2019
How to get to Brussels Furniture Fair

On Foot
it is too far away from Brussel-Centraal and from the airport

By Car
from Brussel-Centraal is a 23 min drive (9km)
from Brussels Airport is a 15 min drive (15 km)

By Public Transport
from Brussel-Centraal walk to station Beurs and take train Nr 3 for 14 stops to Esplanade Station an then you have additional 11 min walk to the fairgrounds
from Brussels Airport walk 21 min to Zaventem Gebouw 9 Station and take Bus Nr 820 for 32 stops to Brussel Madelon Stop and then you have additional 9 min walk to the expo centre

Hotels
Venue