Dunster Show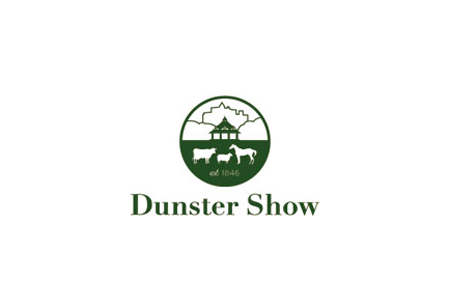 Dunster Show
UK , South Somerset District
A Brief Overview of Dunster Show
The Dunster Show has earned itself the reputation as the most critical agricultural show in West Somerset. Not only is it the most-awaited event in the year for local businesses, it's a charity meant to support local organisations. You find yourself in a fair atmosphere with lots to eat, drink, buy and experience. You don't want to miss this summer show for nothing in the world!
GETA ltd delivers customised hotel services to exhibitors no matter where their business trip takes them. Get your hotel booking for Dunster Show in just a few hours. We have prepared a list of bed and breakfasts and hotels ready for you. All we need is a price and how many beds you need. The rest is up to us. Discover the very best in accommodation near the exhibition grounds right next door to Dunster Castle!
Why Your Visit Is Worth It
Local businesses have the most to win by booking a booth at the Dunster Show, because the show brings in two of the most important groups – farmers and rural communities. It's a one-day show so the costs of attending are not as high, and you are guaranteed a good boost in sales numbers. People just want to have fun and spend some cash. The statistics are great!
• 200+ exhibitor stands
• 5000+ visitors as a whole
Industry Relevance
The UK has a very long tradition of agricultural shows and the Dunster Show is a perfect example as the very first edition was put together in 1847. It's tradition to hold the show every third Friday in August and editions only run for a single day. Even so they manage to pack an incredible show program that excites every type of visitor. We're talking live bands, dog agility shows, food stands, ferret racing and adrenaline-packed motorbike acts. Trade stands cover just about every product type you can imagine. There's art, ceramics, toys, baskets, leather goods, dried herbs, handmade sweets, pet supplies, cheeses and home care services. The Dunster Show takes over the majestic, green lawns attached to the historic Dunster Castle!
Who Are You Going to Meet?
The exhibitor list is quite extensive and you'll see a good mix of local businesses that vary in size. Visitors can see what's new with Harpers Feeds, Azur Leather, Bateman Hosegood, Brendon Hill Stoves, CM Trading, Mercedes Benz of Taunton, ARK ATVs, Exmoor National Park Authority and so many more. The audience consists of farmers, animal breeders, equestrians, young farmers and families with children. It's important to note that the Dunster Show is not about profit. The organisers, the Dunster Show Society, are a registered charity and the show helps raise funds for all kinds of local organisations like Devon Air Ambulance, Dorset & Somerset Air Ambulance, West Somerset Training Group, West Group YFC, Exmoor Hill Farming Network and FWAG.
The Latest News on COVID
The Dunster Show is about to make a return to the wide, open fields at the heels of Dunster Castle. The agricultural show has been cancelled two times in a row due to the coronavirus pandemic, but now the Dunster Show Society has been given the green light to organise the show in 2022. There are fewer risks now that vaccination levels are higher and organisers are working closely with the local government on robust COVID-19 health and safety measures. As always, the edition will fall on the third Friday of August. In this case, August 19th, 2022! There's real enthusiasm in the air as the Dunster Show is the major social event for the communities in and around West Somerset.
Past editions
Dunster Show 2020
29.08.2020 - 29.08.2020
Cancelled because of COVID 19
How to get to Dunster Show

On Foot
Minehead Station – not advisable
Bristol Airport – Not advisable

By Car
Minehead Station – 16 mins via A39
Bristol Airport – 1h37 mins via M5 and B3224

By Public Transport
Minehead Station – Not available
Bristol Airport – Not available
Hotels
Venue