Great Dorset Steam Fair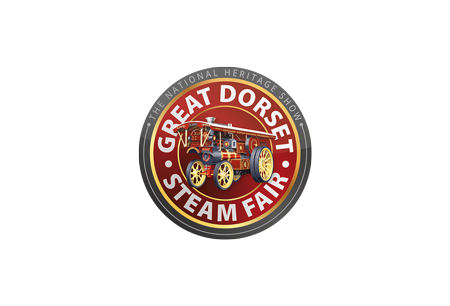 Great Dorset Steam Fair
UK , Tarrant Hinton
Book Online for Great Dorset Steam Fair
Book Now
A Brief Overview of the Great Dorset Steam Fair
The local economy in Dorset receives a big push every single year once the Great Dorset Steam Fair rolls out at the end of the summer. The massive trade show and festival occupies a massive outdoor area, where manufacturers and retailers from the community and from different industries can meet their target audience. The goal is to establish direct contact with end consumers as well as generating sales leads.

You want to be among the first to book your rooms, because of the rural Dorset area books up fast. GETA ltd is at the frontlines when it comes to sourcing the best hotels for your budget and sending you results within a day. Our clients value efficiency, so we deliver it. One phone consultation is the only thing on your part we need to understand your specifications. It's made easy!
Why Your Visit Is Worth It
The Great Dorset Steam Fair introduces you to a spectacular audience and the visibility you gain from end consumers and the right sort of trade visitors is one you can't buy. The trade show brings brands and manufacturers to the forefront. Let's see the most recent statistics:
600 acres of exhibition grounds;
1000 exhibition stands in use;
2000 exhibitors and their families;
200,000 international visitors;
Industry Relevance
The Great Dorset Steam Fair is a recent addition to the roster of agriculture fairs in Dorset as its first edition took place in 1969. Today it serves as an important community and economic platform, which is held during late August. The Great Dorset Steam Fair began its life as a trade show for products and machinery but has swiftly embraced other aspects by including five music stages at the massive showgrounds outside the village of Tarrant Hinton. The product assortment is also one of the richest with traction engines, tractors, farm machinery, blacksmith items, old lamps, old oil cans, bonified Auto Jumble and collectibles. Programming is brimming with activities for visitors with highlights being the Big Pete & the Grim Reaper Monster Truck Show, and the WW1 and WWII Commemorations.
Who Are You Going to Meet?
We have taken a look at the numbers of visitors, but what can we make of the numbers. Who is the target audience for the Great Dorset Steam Fair? In short, it's everyone. The program offers an exciting attraction for every taste – history, music, good food, adrenaline enthusiasts, farmers, car fans and collectors. The trade show acts primarily as a community festival with a focus on end consumers and having a good time. One of the most interesting aspects of the show is that for five days the exhibition grounds turn into a small town as there is space for 5,000 caravans and tents on the ground, which can fit 25,000 people.
How to get to Great Dorset Steam Fair

On Foot
Bournemouth Train Station – Not Advisable
Bournemouth Airport – Not Advisable

By Car
Bournemouth Train Station – Via A388, 38 mins
Bournemouth Airport – Via A338, 38 mins

By Public Transport
Bournemouth Train Station – Not Advisable
Bournemouth Airport – Not Advisable
Hotels
Venue