IGM - Internationale Gartenbaumesse Tulln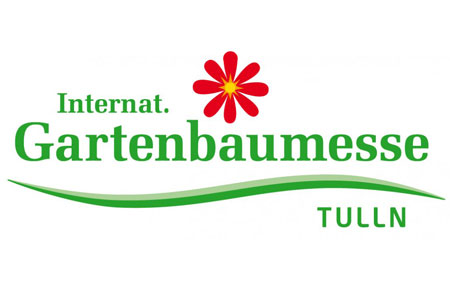 IGM - Internationale Gartenbaumesse Tulln
Austria , Tülln
Book Online for IGM - Internationale Gartenbaumesse Tulln
Book Now
Organisers have opted to proceed with the hosting of the 2022 edition after the success of the 2021 rendition. IGM 2022 will occur between 1.09.2022 and 5.09.2022 as a face-to-face exhibition at Messe Tulln. The venue will include strict Covid-19 prevention measures.
IGM - Internationale Gartenbaumesse Tulln introduces visitors to the current business processes at work, market trends and technical innovations across gardening, horticulture and landscaping. As the name suggests, the international trade show is hosted in Austria. Prepare for sights unseen and get a good hotel deal while you're at it courtesy of GETA ltd. Business trips are easy to organize, when you have someone to lift the weight of organization and guide to the best deals on the market.
GETA ltd finds you all IGM - Internationale Gartenbaumesse Tulln hotels suited for your financial and business needs. We take your specifications and price range to find perfect fits! Your accommodation works in your favor. At the trade fair you'll have the chance to see a wide range of specimens: bonsai, orchids, roses, shrubs, perennials, herbs, fruits and vegetables, along with the proper tools for their care and practical advice. The GARDEN TULLN feature will take your breath away with its 50 hectares and status as an ecological garden.
Invest in your business trip now with GETA ltd.
Past Editions
2021 Edition
IGM 2021 occurred at Messe Tulln between 02.09.2021 and 06.09.2021 as a face-to-face exhibition. The edition featured strict COVID-19 prevention measures, including attendants needing to show health certificates. The event received around 450 exhibitors.
Past editions
IGM - Internationale Gartenbaumesse Tulln 2021
02.09.2021 - 06.09.2021
200,000 m²
of exhibition space and garden
9,000 m²
of special show space
How to get to IGM - Internationale Gartenbaumesse Tulln

On Foot
Vienna International Airport – not advisable
Tulln an der Donau Station – 23 mins via Wilheimstrasse

By Car
Vienna International Airport – 50 mins via A22
Tulln an der Donau Station – 5 mins via Jahnstrasse

By Public Transport
Vienna International Airport – not advisable
Tulln an der Donau Station – 11 mins via Bus 410
Hotels
Venue