Munich Fabric Start Munich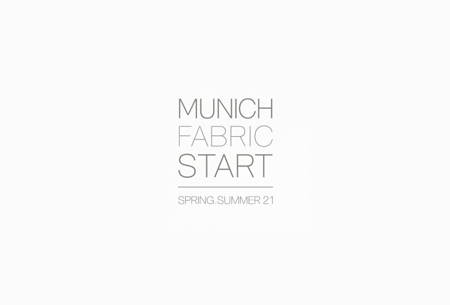 Munich Fabric Start Munich
Germany, Munich
A Brief Overview of Munich Fabric Start
Munich Fabric Start is a unique event in the fashion industry calendar. It's a major European trade show for innovation in textile design and manufacturing, and also an international beacon that also attracts the most daring creators out in the field. Based in Munich, Germany, the trade show has a wide product portfolio that's divided into the following exhibition areas – Fabrics, Additionals, Bluezone (denim and sportswear), Keyhouse (innovations), Design Studios (prints and patterns), ReSOURCE (sustainable fabrics) and Manufacturing.
GETA ltd specializes in affordable hotel accommodation for business travelers and accommodates budgets of all sizes. Whether you want a modest room or a luxurious hotel, we're here to book the perfect stay for you and your team. GETA ltd works hard to locate the perfect deals for you and always chooses locations that are well connected to public transport so you're able to commute with ease to Munich Fabric Start.
Why Your Visit Is Worth It
To attend Munich Fabric Start is to tap into a powerful market and gain not just new contacts, but significant contracts. Given how fast-paced fashion has become, you need to keep up with all the latest advancements and innovations. Not to mention that the numbers themselves are pretty good on all accounts:
1000+ suppliers from 35 countries;
20,000+ international visitors;
2 trade shows per year;
8 exhibition spaces
5 halls over 2 buildings
Industry Relevance
Munich Fabric Start is held twice a year – once in February and then in September. The trade show is regarded as a launch pad for advancements in fabric design and manufacturing ever since its creation in 1996. The international trade show spans the entire apparel value chain from womens-, mens- and childrenswear all the way to manufacturing solutions, additionals (buttons, coatings, trims and zippers) and smart textiles. Munich Fabric Start is housed at MOC Veranstaltungscenter in Munich, Germany and has one of the most interesting programs in the fashion world. There are fashion shows and panel discussions aplenty, but also cutting-edge exhibitions dedicated to seamless and three-dimensional textile products, 3D knitting and smartwear like the smart shirt, which assists the wearer in performing breathing exercises.
Who Are You Going to Meet?
CWG, Gunther, Fashion Jobs, Fabric House, Eurostick and Napat Naphan are some of the brands that have exhibited at Munich Fabric Start in the past. Exhibitors are usually suppliers involved in the entire processing chain as well as manufacturers. These are not just typical exhibitors who are there to make direct sales, but also pioneers in their field. In the Fabrics sector alone, collections from exhibitors demonstrate the width of technology. It's the mix of natural and innovative fibres, the adoption of conservative use of resources and development of new textiles that have wet gloss looks and soft glazes. Visitors are often product managers, designers and fashion houses, who are there to make purchases, but also participate in the industry conversation as a whole.
Turn All Business Travel Into a Holiday
with a Team That Understands
What You Need