Traffex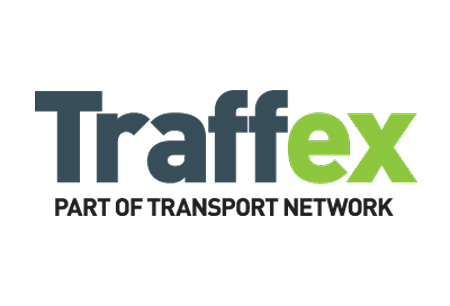 Traffex
UK , Birmingham
Traffex 2022 will take place at the same time as Parkex 2022. The events will take place between the 14th and 16th of June 2022 at the NEC Birmingham. The latest COVID-19 prevention measures, such as a 3G entry policy and social distancing, will be featured at the live trade fairs. Attendees should be aware that they must present entry documents such as negative test results as part of the safety protocols.
The city of tomorrow has to possess the infrastructure of tomorrow and Traffex is the international exhibition that brings you all the latest news, best practices and innovations in the fields of traffic engineering, road safety and highway maintenance. On the program are featured the leading engineers, policymakers, and organizations – all presenting solutions to the most pressing traffic issues to thousands. Be quick to sort out your travel arrangements with assistance from GETA ltd.
Traffex invites truly influential and high-ranking members of highway maintenance, traffic management, parking, and the external works sector along with contractors, designers, and engineers. The focus falls mainly on updating the standard for the highway infrastructure services and traffic management services and solutions by showcasing the latest innovations in signage, surveillance, signalling, and information. Book a hotel for Traffex that's a short stroll away from the exhibition centre and save on your budget with GETA ltd. Trust us – it's worth it. Our service is flexible and suitable for every budget. All you have to do is tell us a price category, and we compile a list with the best options!
Past Editions
2021 Edition
Traffex 2021 was held in digital format between June 15th, 2021, and June 17th, 2021. Because of the ongoing pandemic, the event had to change its format. Despite the format change, 51 exhibitors, 2026 attendees, and 108 speakers attended the event. The digital event featured 49 countries, including the United Kingdom.
Past editions
Traffex 2021
15.06.2021 - 17.06.2021
Edition was held digital to prevent the fast spread of COVID-19.
TRAFFEX 2019
02.04.2019 - 04.04.2019
TRAFFEX 2017
04.04.2017 - 06.04.2017
How to get to Traffex

On Foot
from Birmingham Airport is 22 min walk

By Car
from Grand Central Metro Station Birmingham is 22 min car drive
from Birmingham Airport is 2 min drive

By Public Transport
from Grand Central Metro Station Birmingham take a train to the aiport and from there you have additional 22 min walk
Hotels
Venue