Inter airport China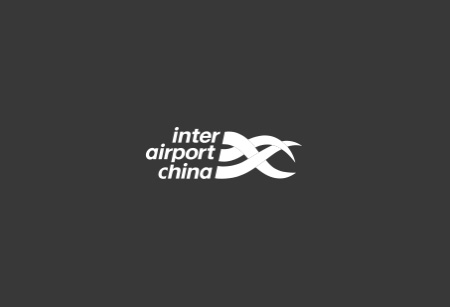 Inter airport China
China , Beijing
Book Online for Inter airport China
Book Now
Covid-19 Update on inter airport China
Inter Airport China 2022 will be hosted between 31.08.2022 and 02.09.2022 as a live event. The hosting location for the event will be the China International Exhibition Centre. The venue will install the newest Covid-19 safety measures. This will include mandatory PPE in the form of face masks and the latest entry policy. Due to the travel restrictions, attendants must present 3G documents upon arrival in China.
Summary of inter airport China
Reed Exhibitions hosts inter airport China once every two years. The trade fair takes place in Beijing and is one of the lead events for the civil aviation sector. It is held at the China International Exhibition Centre or the CIEC. The event serves as a meeting platform and is a vital presentation stage for innovations. This allows attendees to overview the sector and raise brand awareness. Inter airport China often receives more than 5,000 participants.
Details You Should Know About the CIEC
The CIEC is one of China's leading event venues and is an exhibition complex consisting of two buildings. Expansions are being planned for the upcoming years. The event venue hosts more than 100 events within its 22 exhibition halls. The older building, the Jing'anzhuang Hall, was constructed in 1985. It features 14 exposition halls with a total indoor space of 60,000 m2 and an outdoor space of 7,000 m2. Additionally, the building has a parking space of 10,000 m2.
The second building, the Tianzhu New Hall, features eight exposition halls. It currently has a total indoor space of 100,000 m2 and an outdoor area of 50,000 m2. The second building will be subjected to further expansion in the upcoming years. One of the intended additions will be for the exposition halls to reach a total number of 16. Both exhibition buildings feature modern amenities and flexible spaces.
Attendees of inter airport China
As mentioned, inter airport China features a diverse participant group. It incorporates experts from a broad range of industries and sectors. This includes specialists from the civil aviation, architecture, design, construction, and consulting industries. It also includes experts from the contracting, travel, leisure, retail, and catering industries. This includes maintenance, service, ground handling and design specialists. Furthermore, the event receives airline, cargo carriers and airport managers. Government representatives also attend it. Military representatives, catering companies, retail specialists and travel enterprises likewise visit. So do leisure company owners or managers. Leading companies that frequent the fair include:
Eastern Airports

Air China

Capital Airport Holding Company

China Southern Airlines

China Eastern Airlines

Heilongjiang Airport Group

Yunnan Airport Group

Guangdong Airport Authority

China West Airport Group

Sichuan Airport Group

Shanghai Airport Authority
Statistical Information
Around 16 countries attend the trade fair, including Belgium, Denmark, Finland, Japan, and Spain. They furthermore feature India, Sweden, the Netherlands, Italy and the USA. South Korea, Germany, Switzerland and Canada also attend. Quite often, the total exhibition space of the inter airport China surpasses 13,000 m2. It additionally receives more than 5,000 participants, including over 240 exhibitors.
Inter airport China's Support Programme
Inter airport China enables the completion of several vital business goals. These include over-viewing the participating industries by comparing competitors and examining market sectors. Furthermore, attendants can expand their professional knowledge by learning about new best practices. In addition, attendees can gain recognition and network with partners by presenting their latest wares.
Attendees can complete such goals via the compact yet comprehensive support programme. It incorporates several vital sub-events. This includes a detailed exhibition, various informative forums, and a matchmaking programme. The exposition is one of the must-attend sub-events for start-ups and leading companies. It serves as the central presentation stage of the event. This enables participants to overview market segments and examine or present innovations. The exhibition contains three sections, each divided into 6 to 7 subsections. Such a distribution permits visitors to find specific products with ease. The exhibition is presented via two indoor and one outdoor area. The distribution of the sections and subsections is as follows:
interRAMP

Environmental Impact Management

Airfield Construction

(Airside) Technical Services and Systems

Health & Safety

Technical Installations

Ground Support Equipment and Services
interTERMINAL

Terminal Construction

Industry Services and Management

Architectural & Interior Design

Technical Installations

Terminal Operations

Terminal Facilities
interDATA

Air Traffic Management

Infrastructure And Terminal Management

Data Management Solutions and Systems

Business Management Services and Solutions

Operations Management

Passenger Management

Artificial Intelligence
The comprehensive range of forums enables attendees to expand their specialist knowledge. This includes learning about the latest best practices, methods, and innovations. It also includes learning about the newest challenges encountered by the industry. These can be related to security, ground handling, air traffic control and other aspects. As previously mentioned, the support programme includes a matchmaking network. This enables attendees to host scheduled meetings with representatives from various companies. These include international airlines, cargo carriers, catering firms, travel agencies, and others. This, in turn, enables attendees to network and expand their business contacts.
Inter airport China can be of help to a diverse range of experts. This includes airport construction and retail specialists, as well as travel agencies. Air traffic control experts, airline managers and cargo carriers should likewise attend.
Logistics Regarding Beijing and inter airport China
Inter airport China takes place once every two years for a total of three days. The hosting location of the event is the CIEC, with Reed Exhibitions acting as the organiser. Participants can visit the fair from 9 am to 5 pm. The CIEC is an event venue that is well serviced by public transport. This includes links to the Beijing Railway Station and the Capital International Airport. As a result, attendees can easily reach the venue from such locations and save commuting time. For instance, the locale is reachable from the International Airport by taxi in 28 minutes. Likewise, attendants can access the site in the same amount of time by metro or bus. The Beijing Railway Station is similarly easy to access from the CIEC by car or public transport. For instance, participants can opt to rent a car and access the Station in 18 minutes. They can also commute via metro and reach it in 60 minutes.
Beijing, alternatively known as Peking, is among the largest megacities in the world. It is also a metropolis with an extensive public transport network. Its network consists of diverse and interconnected bus, train, metro, and train routes. Of the modes of transport, the metro lines tend to be the most often-used and highly recommended. This is due to the speed of the vehicles and how often the mode is available. Navigating Beijing is also easy when using public transport. This is due to all stations having detailed maps in English and Chinese. As mentioned, travelling by public transport saves time. For instance, visitors can reach the Daxing Airport from the city centre in 28 minutes by metro. They similarly can access the Tiancun Road Residential District from Songzhuangzhen in 68 minutes by metro. Beijing's public transportation also features extensive intercity connections. This enables travelling to the capital from other cities, such as Langfang. For example, the train travel time from Tianjin to the metropolis is 30 minutes. Similarly, the travel time from Langfang to Beijing is 23 minutes by train.
Beijing is a metropolis with an extensive range of dining and accommodation alternatives. This allows visitors to select options that will suit their preferences. For instance, the accommodation options vary from 1-to-5-star hotels to apartments. They include hostels, villas, homestays and guest houses. Such options are available in areas such as the Chaoyang district. They are similarly available in local cities, like Langfang and Tianjun. The dining options are likewise varied and include restaurants, tea and wine houses. Among them are alternatives like snack shops, clubs and family eateries. The city features a broad range of cuisines, including specialities from the Sichuan or Hebei regions. Western cuisines such as French or Italian are also available. So are alternatives such as vegetarian or halal.
GETA Ltd and Beijing Accommodation
Managing business travel accommodation, such as finding a suitable hotel, can be challenging. They can also be quite time-consuming. As a result, you will often have less time to focus on preparing for inter airport China. GETA Ltd can aid you in reducing the amount of time by handling your hotel accommodation. This includes finding the ideal type of lodging based on your needs and price range. We work with partners that provide a wide range of accommodation. This includes high-end luxury hotels as well as bed-and-breakfast that are affordable. Each option is selected to provide cost-saving without compromising comfort or quality. We can additionally handle both large groups and solo travellers.
Reports on the Previous Editions
Inter Airport China 2018 marked a new turnout record for the event. It received 4,314 trade visitors, exceeding by 22% the visitor numbers of the 2016 rendition. Likewise, the event attracted more than 240 exhibitors. This marked a 19% increase compared to 2016. Around 20 countries attended the trade fair, including China, Germany and the USA.
How to get to Inter airport China

On Foot
Beijing Daxing Airport – not advisable
Beijing Railway Station Branch Grandmaster – not advisable

By Car
Beijing Daxing Airport – 1hr7mins via G3 Beijing-Taiwan Expressway
Beijing Railway Station Branch Grandmaster – 27 mins via West Second Ring Road

By Public Transport
Beijing Daxing Airport – not available
Beijing Railway Station Branch Grandmaster – not available
Hotels
Venue