XIAMEN STONE FAIR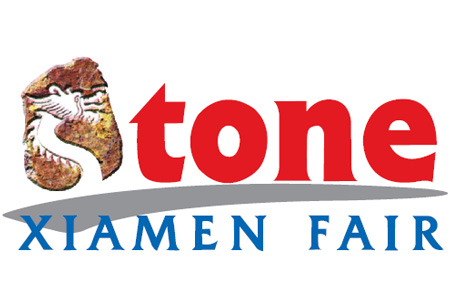 XIAMEN STONE FAIR
China , Xiamen
Book Online for XIAMEN STONE FAIR
Book Now
Covid-19 Update
Professionals in the stone and construction industry will need to wait for the latest event of XIAMEN Stone Fair. The event has been postponed due to the ongoing pandemic. The major international exhibition is going to take place in 2022, with the hosting dates being set for the period of 30.07.2022 to 02.08.2022 XICEC is taking every health and safety precaution to ensure the wellbeing of all attendees. Safety protocols, such as the 3G entry policy, as well as social distancing regulations, will be implemented at the venue. Attendees should be aware that they must present documents such as proof of recovery before entering the venue as part of the safety protocols. Due to China's travel limitations, they will have to present upon arrival 3G entry documents such as negative test results.
About the event
XIAMEN STONE FAIR opens Asian markets for natural stones to companies from all over the world and presents the latest information, industry standards and innovations for four days. The international trade fair is hosted in Xiamen, China and brings in over 2000 exhibitors. Attendance has always been strong with a strong average of over 150,000 trade visitors. Given this scope and scale, it's crucial to sort out your hotel accommodation as early as possible. To get the defining hotel discounts, turn to GETA ltd.
Book a hotel for XIAMEN STONE FAIR without the unnecessary weeks of effort and stress you'll sink in on your own. GETA ltd has cultivated a large network of establishments in Xiamen and caters to every price category. What you have to provide is a budget, traveler numbers and a choice in location. Then you can focus on the trade fair's program – a diverse mix of business opportunities and informative events. World Stone Congress secures you top architects and designers to bestow their knowledge and expertise, not to mention opportunities to launch your own products. Build a solid foundation for your XIAMEN STONE FAIR visit with help from GETA.
Past Editions
2021
The 2021 XIAMEN STONE FAIR was a hybrid event that took place between May 18 and May 21. As part of the format, the fair attracted over 1,100 exhibitors. The XICEC where the event took place featured the latest COVID-19 prevention measures including the 3G entry policy and social distancing.
Past editions
XIAMEN STONE FAIR 2020
27.10.2020 - 30.10.2020
Cancelled because of COVID-19.
XIAMEN STONE FAIR 2019
06.03.2019 - 09.03.2019
How to get to XIAMEN STONE FAIR

On Foot
Xiamen Gaoqi International Airport – not advisable
Xiamen Railway Station – not advisable

By Car
Xiamen Gaoqi International Airport – 19 mins via Roundabout Arterial Road
Xiamen Railway Station – 20 mins via West Wenxing Road

By Public Transport
Xiamen Gaoqi International Airport – not available
Xiamen Railway Station – not available
Hotels
Venue