MACH Birmingham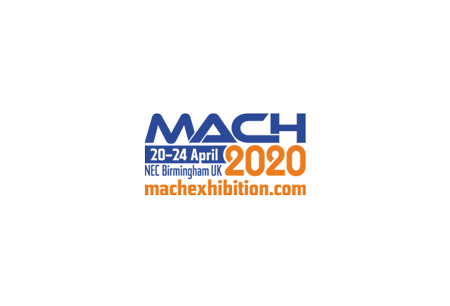 MACH Birmingham
UK , Birmingham
Book Online for MACH Birmingham
Book Now
Event Update
The 2024 edition of MACH Birmingham will be held between the dates of 15.04.2024 and 19.04.2024. The edition will be held at the NEC Birmingham as a live trade show. Currently, the United Kingdom does not have Covid-19 safety measures and travel restrictions in place. Yet, attendants will be highly encouraged to follow recommendations, such as wearing medical masks in indoor spaces.
A Brief Overview of MACH
MACH has been the heart of the manufacturing technologies industry within the UK for well over a century and continues to shine its spotlight on emerging technologies across the entire processing chain. The international trade show presents trade visitors with a full array of tools, equipment, and services and promotes cross-border trade and networking. MACH Birmingham is where the most important players in the industry on a global level showcase their excellence!
Position yourself close to the action with a hotel reservation near the NEC. GETA ltd sends you a list with hand-picked deals, which locate you in the vicinity of the exhibition centre and link you to public transport service. Your online hotel booking for MACH is made to fit your budget, as we accommodate all types of clients, from small brands to corporations. Tell us your price range and how many people are within your party. GETA ltd handles the rest.
Why Your Visit Is Worth It?
MACH has been designed to introduce supply to demand, and as such, it functions extremely well. You are in the best position to meet with qualified leads, strengthen your professional connections and build upon brand recognition. Here are some of the statistics that break down the benefits:
600+ international exhibitors from 20 countries;
25,000+ trade visitors from 61 countries;
95% of exhibitors generated sales leads;
80% of exhibitors raised their profile;
99% of visitors reported achieving their objectives.
Industry Relevance
The very first edition of MACH was held in 1912 when the trade show focused primarily on the local markets but with a decided international presence from the get-go. It has since become a major international hub for innovation, market evaluation, procurement and professional networking. All this takes place at the NEC in Birmingham. The product portfolio is one of the best in the industry and includes the full breadth of equipment, machinery, and processes. Trade visitors have access to cutting tools, metal forming machines, shaping tools, 3D printing, automation, robotics, laser technology, control equipment, surface treatment technology, welding technology, quality assurance and measuring systems. MACH also organises several seminars aimed at the latest in research and development, as well as emerging market trends. Students also benefit from guided tours.
Who Are You Going to Meet?
Based on the product portfolio, it's safe to say that exhibitors that attend cover every major aspect of the industry, from metal cutting and metal forming to all associated services, technologies, and equipment. These, in turn, affect who is in attendance. Because the international trade show has a strong focus on procurement, there are buyers, decision-makers, and suppliers of technology, equipment and processes, but exhibitors can also look forward to seeing specifiers, manufacturing engineers and even students. Although the bulk of visitors and exhibitors are based in the UK and Europe, MACH has a wide geographical pool with countries like China, India, Mexico, Nigeria, the Philippines, Canada, and the United States present.
Past editions
MACH Birmingham 2022
04.04.2022 - 08.04.2022
MACH Birmingham 2021
25.01.2021 - 28.01.2021
Edition was held digital to prevent the fast spread of COVID 19
How to get to MACH Birmingham

On Foot
from Birmingham Airport is 22 min walk

By Car
from Grand Central Metro Station Birmingham is 22 min car drive
from Birmingham Airport is 2 min drive

By Public Transport
from Grand Central Metro Station Birmingham take a train to the aiport and from there you have additional 22 min walk
Hotels
Venue