HKTDC Hong Kong International Lighting Fair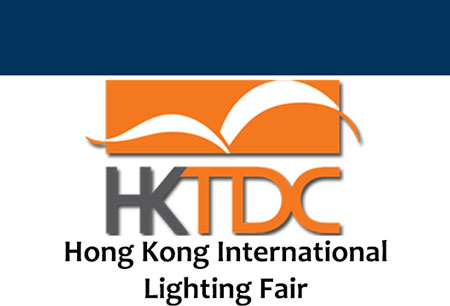 HKTDC Hong Kong International Lighting Fair
Hong Kong , Hong Kong
Book Online for HKTDC Hong Kong International Lighting Fair - Autumn Edition
Book Now
Event Update
The 2022 edition of HKTDC Hong Kong International Lighting Fair 2022 will be held as a live trade show between 27.10.2022 and 30.10.2022. The event will be held at the Hong Kong Convention and Exhibition Centre. To ensure the safety of participants, the venue will have the newest Covid-19 safety measures in place. This will include a stringent entry policy, social distancing, and mandatory face masks. Attendees must maintain a social distance of 2 metres, wear surgical masks and show before entry documents such as proof of recovery. Due to the implemented travel limitations, they will have to show the 3G documents upon arrival in China as well.
Introduction to the Hong Kong International Lighting Fair
Hong Kong has been growing in significance as a market for household lighting and complex lighting solutions. HKTDC Hong Kong International Lighting Fair has a large following with roughly 2500 exhibitors from all over the world showcasing their latest in commercial lighting,LED & green lighting, smart lighting & solutions. Its audience reaches 38,000 visitors and over, which will come for the four days of the events schedule! Secure your hotel accommodation early on with superior deals from GETA ltd!
Book a hotel for HKTDC Hong Kong International Lighting Fair easily through our expert assistance. GETA ltd has been organizing business trips for years and we provide you a simplified solution that costs you little. We work in tight cooperation to deliver a budget-friendly reservation near the exhibition centre. This gives you a competitive edge for HKTDC Hong Kong International Lighting Fair, which is targeted as a great entry point into the Hong Kong market. You're also able to see market trends up close in every product category. One of the most popular features is the Green Lighting Zone with a focus on sustainable and energy-efficient solutions.
Your business trip is a surefire success with help from GETA ltd.
Past editions
HKTDC Hong Kong International Lighting Fair Spring Edition 2020
25.07.2020 - 28.07.2020
Edition was held digital to prevent the fast spread of COVID-19.
HKTDC Hong Kong International Lighting Fair - Autumn Edition 2019
27.10.2019 - 30.10.2019
How to get to HKTDC Hong Kong International Lighting Fair

On Foot
Hong Kong International Airport – not advisable
Hung Hom Station – not advisable

By Car
Hong Kong International Airport – 28 mins via Road 8
Hung Hom Station – 9 mins via Road 1

By Public Transport
Hong Kong International Airport – 47 mins via A11
Hung Hom Station – 13 mins via 104
Hotels
Venue