Mcm London Comic Con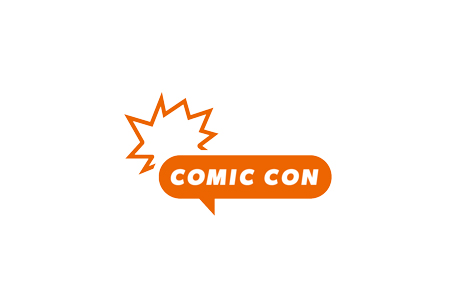 Mcm London Comic Con
UK , London
Book Online for Mcm London Comic Con
Book Now
A Brief Overview of MCM London Comic Con
MCM London Comic Con bridges the actors and creators who shape modern pop culture and their loyal audience two times per year in London, UK. It's one of the biggest fan conventions and the perfect market place to move product off shelf in a high number of categories pertaining to films, TV shows, animation and comic book franchises. No one buys like sci-fi fans.
Immerse yourself in the atmosphere completely and leave your hotel stay in London to GETA ltd. We maintain a rich database of locations within the city and are more than capable to handle any budget. You tell us a price range and we will accommodate you in an excellent hotel or guesthouse with good connections to public transport. It's our mission to ensure your comfort, so we select hotels close to ExCeL London.
Why Your Visit Is Worth It
As a vendor, there's no better product positioning opportunity than a fan convention. You connect with your target audience directly and benefit from a high demand for collectables. MCM London Comic Con is impressive, because:
It is a place where the biggest names in the speculative fiction media landscape are there to meet the fans and these include Steven Moffat, Mark Gatiss and Alan Tudyk;
133,000+ international visitors buy passes;
2 editions per year – one in May and one in October;
Industry Relevance
MCM London Comic Con has a tight hold over the British market thanks to its two editions per year in one of UK's biggest exhibition venues – ExCeL London. The MCM brand has been a very successful model with other conventions under the brand in Birmingham, Scotland, Stockholm, Malmö, Copenhagen, Belgium, and Hannover among others, which proves that fan conventions are here to stay and only grow. MCM London Comic Con certainly proved that as it moved from a simple one-day event to running a packed program over the course of three days. The product line-up is also quite impressive, spanning toys, limited edition items, comics, gaming devices, games, collectables, clothing, gadgets promotional materials and merchandise.
Who Are You Going to Meet?
Conventions such as the MCM London Comic Con are the best platforms for film studios as well as other entertainment giants to build hype for their upcoming projects. A regular fixture at this con are Universal Studios, Twentieth Century Fox, MVM Entertainment, Manga Entertainment UK, All the Anime and Marvel Comics, and NEO magazine. The EuroCosplay championships are also held here during the October edition and in turn attracts professional cosplayers that are a pull for visitors. We also can't ignore comic professionals like Gail Simone, Kevin Eastman, Frazer Irving and Antony Johnston, who come to sell prints and connect with fans. Given this slate of vendors and personalities, it's easy to see the appeal for the 133,000 visitors, who are more or less enthusiasts and pop culture fans from the UK and Europe.
Past editions
Mcm London Comic Con 2022
27.05.2022 - 29.05.2022
Mcm London Comic Con 2020
10.07.2020 - 12.07.2020
Cancelled because of COVID 19
How to get to Mcm London Comic Con

On Foot
from London City Airport is 20 min walk
from the Central Station on 37 Wharfdale Rd - N/A

By Car
from London City Airport is only 7 min car ride
from the Central Station on 37 Wharfdale Rd is 41 min drive to the venue

By Public Transport
from London City Airport (Stop J) tale bus 473 for 2 stops to Prince Regent Bus Station (Stop T) = 9 min total
from the King's Cross St. Pancras Underground Station take the yellow line in direction Edgware Road to Tower Hill station. From there walk to Tower Gateway station and take the green line in direction Beckton for 10 stops to Prince Regent station. In 3 min walk you will arrive at Olympia London. (total = 51 min)
Hotels
Venue