Parcel+Post Expo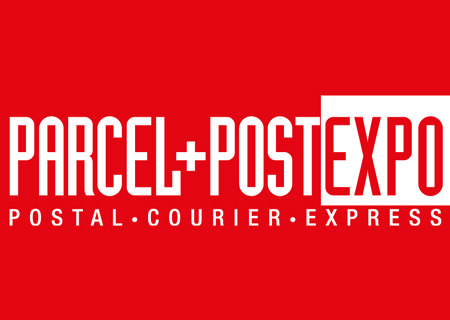 Parcel+Post Expo
Germany , Frankfurt am Main
Book Online for Parcel+Post Expo
Book Now
Covid-19 Event Update
Parcel+Post Expo 2022 has been postponed. The trade fair will be held as a face-to-face event between 18.10.2022 and 20.10.2022. Messe Frankfurt will put in place strict Covid-19 security measures, including the 3G entry policy. Before entering, participants must show proof of their health status. Negative test results and proof of immunity are examples of such documents. Due to travel restrictions, attendees must show such documents when entering Germany.
Introduction of Parcel+Post Expo
Parcel+Post Expo gears up for another 360-degree showcase of technologies, services and solutions for the global postal industries. The international exhibition will be held in Switzerland where over 100 exhibitors will display and demonstrate their latest products to an audience exceeding 3500 trade visitors. Don't delay in making your online hotel reservations and contact GETA ltd right away for price comparison and quotes!
It's easy to get a hotel booking for Parcel+Post Expo and you don't even have to spend too much time researching options. Simply leave all the work to our team at GETA ltd. Consult with us on a price category, class and location and the next day, you're ready to pick from a list made specifically for you. Parcel+Post Expo is a crucial event for the postal operators, courier and express companies who want to reach new markets, update their operations and remain in step with changing trends. In addition to the exhibition, there's a conference that'll address topics such as cross-border, last-mile fulfilment, and growing and developing SME customers.
Past Editions
Edition 2021
The Parcel+Post Expo 2021 took place as a hybrid event. The exhibition took place between 12.10.2021 and 14.10.2021. Messe Wien in Vienna hosted the hybrid exhibition. The hosting venue had the most up-to-date Covid-19 prevention measures in place, such as the 3G entry policy. Before entering the event venue, participants had to show documents such as negative test results. A total of 122 countries were represented at the event. The participants included more than 140 exhibitors and over 100 speakers.
Past editions
Parcel+Post Expo 2021
12.10.2021 - 14.10.2021
How to get to Parcel+Post Expo

On Foot
From Hauptbahnhof - 20 min
From Fnakfurt Aiport - 35 min with a bike

By Car
From Frankfurt Main Station - 10 min
From Frankfurt Airport - 20 min

By Public Transport
From HBF S-Bahns with numbers 3, 4, 5 or 6 will all get you to Messe Frankfurt for 11 min
From Frankfurt Airport with ICE, S8 or S9 for 35 min to HBF and then S3, S4, S5 or S6 for 11 min
Hotels
Venue