War and Peace Revival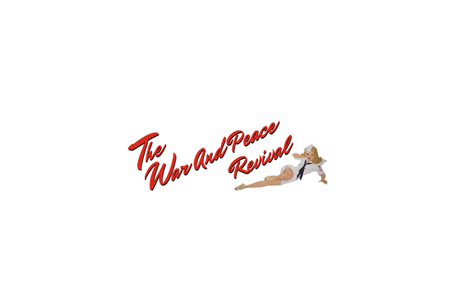 War and Peace Revival
UK, Kent
A Brief Overview of The War and Peace Revival
The War and Peace Revival touches upon a turbulent time in British history as it commemorates the country's involvement in the World Wars and preserves history intact. This military vehicle show ranks at the top in the world as the biggest show of its kind. Even though the main focus falls on vehicles and conflicts, The War and Peace Revival prizes full immersion into daily life as well.
GETA ltd helps you position yourself strategically close to the Hop Farm Family Park in Paddock Wood, Kent so you enjoy the benefits of exhibiting at The War and Peace Revival and cut down on your accommodation expenses. Our team gives you access to the best accommodation in Kent and London, which is located 40 miles away. All you need to do is specify where you want to stay, how many beds you need and how much you're willing to pay.
Why Your Visit Is Worth It
The War and Peace Revival is an excellent opportunity for exhibitors involved in the vintage or military circuit, as well as food and entertainment, to build a solid network of contacts, gain more visibility and earn themselves a steady streak of direct product or ticket sales.
4000+ military vehicles on display and in demonstration;
100,000+ international visitors attend the event on average;
100 years of worldwide warfare.
Industry Relevance
Every summer right at the start of August, the Hop Farm Family Park transforms into a military village for The War and Peace Revival. It's where live demonstrations of military vehicles take place alongside accurate re-enactments and then-era entertainment. Its significance comes from its size, recognized worldwide, and the in-depth look into life and war through a 100 years of wars and military conflict. Visitors can see motorcycles, tanks, armoured personnel carriers, armoured cars and amphibious vehicles dominate the green terrain. When it comes to programming there's a lot to discover from the realistic battles in main arena, where vehicles, re-enactors and special effects produce a spectacle unlike no other, to the Authors' Pavilion, where authors sign books and give out talks and participate in interviews.
Who Are You Going to Meet?
It's hard to fully encompass the breadth and diversity of everyone who attends The War and Peace Revival as it's not just a military vehicle show, but also a five-day vintage fest. The audience is a mix between collectors, historians, history buffs and families with children as well as people who have a deep love for vintage items and the culture of the times. Exhibitors are also varied as they offer military models, artifacts and militaria, but there are also vintage home appliances and other items aimed at a broader audience in general. Visitors and exhibitors come from near and far with a concentration from the UK, but there is also interest from Europe as a whole and America, too.
Turn All Business Travel Into a Holiday
with a Team That Understands
What You Need