blickfang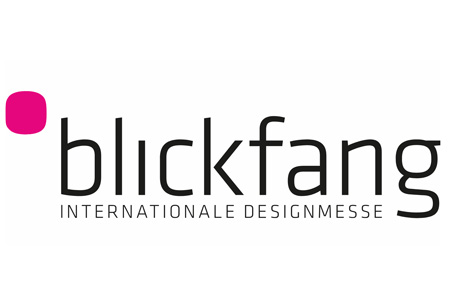 blickfang
Germany , Stuttgart
Covid-19 Update - Blickfang
Because of the ongoing Covid-19 pandemic, Blickfang's 2022 Stuttgart Edition has been postponed, The Liederhalle will host the Blickfang Stuttgart Edition in 2022. The face-to-face event will take place between October 7th and October 9th, 2022. To ensure the safety of participants, the hosting venue will have the most up-to-date COVID-19 prevention measures. The 3G entry policy will be included in the prevention plan. Attendees should also be aware that Germany has put in place travel restrictions. Attendants must present documents such as negative test results upon arrival due to such entry policies and restrictions.
Introduction of Blickfang
Blickfang introduces visitors to the newest trends in style and design that will boom on a global level, but you have the chance to see them first. The trade show takes place in Stuttgart, Germany, and lasts for three days with thousands coming from the four corners of the world to see the latest in the furniture, fashion and jewellery sectors. With these numbers, finding the perfect hotel accommodation is going to be a challenge, so trust GETA ltd to locate the best offer for you.
GETA ltd has experience working with professionals on the road, so your booking saves you time searching on your own and money on your travelling expenses. You're always located close to the blickfang for maximum mobility so you can be the first for the day and enjoy the varied product displays, close in the biggest deals for the year with manufacturers and distributors and grow your business profile.
All is possible if you let GETA ltd take the lead where your hotel booking is concerned.
Past Editions
2021 Edition
Blickfang's 2021 Stuttgart Edition took place from October 28th to October 30th, 2021. The event took place in Stuttgart's Liederhalle, with strict Covid-19 prevention measures in place. This included safeguards like the 3G entry policy. The 9000 trade visitors and over 150 exhibitors who attended the fair were required to present documents such as proof of recovery before being admitted.
Past editions
blickfang 2021
28.10.2021 - 30.10.2021
How to get to blickfang

On Foot
Stuttgart Airport – not advisable
Stuttgart Hbf – 17 mins via B27

By Car
Stuttgart Airport – 20 mins via B27
Stuttgart Hbf – 4 mins via B27

By Public Transport
Stuttgart Airport – 33 mins via S2
Stuttgart Hbf – 4 mins via U14
Hotels
Venue