INNATEX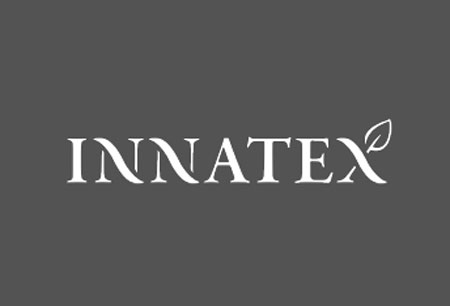 INNATEX
Germany , Hofheim am Taunus
Event Update
INNATEX's 2022 summer edition will take place as a face-to-face exhibition between 29.07.2022 and 31.07.2022. The physical edition will be held at the Messecenter Rhein-Main in Hofheim, Germany. The event venue will have strict Covid-19 prevention measures in place. Among the safeguards that will be implemented is the 3G entry policy. Participants will be asked to show negative test results before entering the event venue. They must also present such documents when entering Germany due to travel restrictions.
Presentation of the event
INNATEX gathers designers, manufacturers and tastemakers in one place to present the newest innovations and improvements made in the sustainable textiles sector. Those invested in the future of fabrics and home textiles can direct their attention to Hofheim, Germany, where the international trade fair will take place for two days. Attendance is project to exceed current numbers, so be sure you have secured the right online hotel reservations as early as possible. GETA ltd assists you gladly on this mission!
Your ideal hotel booking for INNATEX needs to meet two criteria – save on your travel expenses and enjoy a favorable location. Contact GETA ltd with your price range, number of travelers and other preferences. We'll pinpoint the right hotel for you either within walking distance away or with direct public transport options. INNATEX is equal parts a fashion show – colorful, exciting and the chance to see fabrics in their elements – and trade forum, where you receive practical market information. Topics discussed will include the global organic textile standard, harmful substances, selling practices and sustainability.
Take advantage of GETA's superior hotel deals right now and have the best business trip to INNATEX.
Previous Editions
Winter Edition 2022
INNATEX 2022 Winter occurred as a live trade fair at the Messecenter Rhein-Main in Hofheim. The 49th edition of the event took place between 25.02.2022 - 27.02.2022 and featured the latest Covid-19 safety measures. INNATEX 2022 Winter received over 150 exhibitors.
Past editions
INNATEX 2022
25.02.2022 - 27.02.2022
INNATEX 2021
27.02.2021 - 01.03.2021
How to get to INNATEX

On Foot
Frankfurt Airport – not advisable
Frankfurt Hauptbahnhof – not advisable

By Car
Frankfurt Airport – 15 mins via A66
Frankfurt Hauptbahnhof – 25 mins via A66

By Public Transport
Frankfurt Airport – not available
Frankfurt Hauptbahnhof – not available
Hotels
Venue