REMANUFACTURING FAIR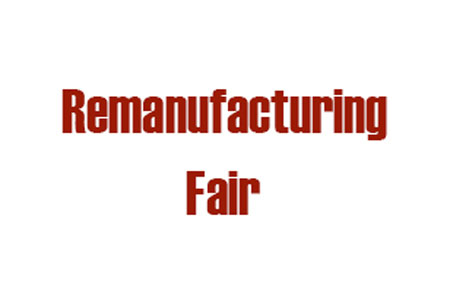 REMANUFACTURING FAIR
Netherlands , Amsterdam
Book Online for REMANUFACTURING FAIR
Book Now
Notification for a New Edition
The 2023 edition of the REMANUFACTURING FAIR or Rematec will be held between 27.06.2023 and 29.06.2023. The event will be held as a live trade fair at the Amsterdam RAI. At present, the venue does not have Covid-19 safety measures in place due to their removal in February 2022. However, participants will be highly encouraged to perform regular hand hygiene and cough/sneeze in the crook of their elbows. Attendants should also note that they may be asked to present 3G entry documents upon arrival in the Netherlands.
Presentation of the REMANUFACTURING FAIR
For the newest developments in the remanufacturing industry complete with the overview of market trends, breakthroughs and applications, visit the REMANUFACTURING FAIR! The international trade fair is being staged in Netherlands and has confirmed the participation of over 240 exhibitors covering all industry cores for three full days. Attendance is anticipated to stay 3500 professionals but you should still handle your travel arrangements. If you're on the lookout for an easy solution for your hotel stay, turn to GETA ltd.
GETA ltd understands that not everyone has the nerves, time and resources to book a hotel for REMANUFACTURING FAIR on their own. Our team is here to support you and take charge of every aspect of your business trip. Give us a price range and how many people are travelling with you. The next day you receive a list with suitable hotel offers. All you need to do is choose! That's the best way to approach REMANUFACTURING FAIR, which is a packed event that outside product and service showcasing features workshops, sessions and the highly popular InnovationLAB. Business travel doesn't need to be stressful.
Choose GETA ltd!
How to get to REMANUFACTURING FAIR

On Foot
from Amsterdam Centraal railway station it is an hour walk (4.5km) OR alternatively 26 min bike ride

By Car
from Amsterdam Centraal railway station = 16 min (6.4km)
from Amsterdam Airport Schiphol

By Public Transport
from Amsterdam Centraal railway station take M52 which will take you directly to the expo centre for 8 min (only 4 stops!)
from Amsterdam Airport Schiphol take train 5755 (Sprinter) for 2 stops to Amsterdam RAI Station and then walk another 8 min to the exhibition centre (a total ot 17 min journey)
Hotels
Venue