SightCity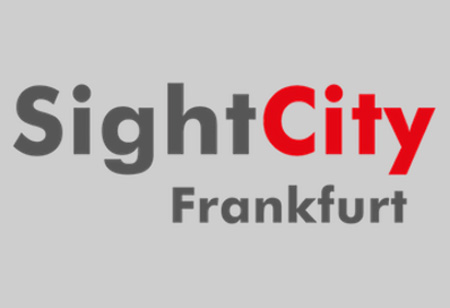 SightCity
Germany , Frankfurt am Main
SightCity 2022 News Update
SightCity 2022 will be hosted as a digital trade fair because of the Covid-19 pandemic. The hosting dates for the event are set between 18.05.2022 - 20.05.2022. Please stay tuned for further updates!
Introduction to Sightcity
At SightCity, medical professionals get their latest innovations, breakthroughs and news regarding rehabilitation and disabled equipment. The international trade fair's selected Frankfurt, Germany as its host and in the three days and will focus on the greatest challenges the blind and visually impaired face. It's also a vital educational platform, so don't miss out on your chance to participate. GETA ltd can help you secure your travel arrangements and help you stay within budget.
In searching for your ideal hotel booking for SightCity, GETA ltd stays close to your specifications – the number of travelers and price range you're most comfortable with. As the veterans we are in this industry, GETA ltd has a large database and we can find you a hotel near the venue or close to transport lines taking you there in minutes. SightCity offers a rich representation of the product categories available for the blind and visually impaired, complete with an educational track featuring workshops, a forums for sharing experiences and the presentations of medical papers.
With GETA ltd, every details pertaining to your business trip is taken care of, so you can focus on achieving your goals at SightCity.
Past editions
SightCity 2021
19.05.2021 - 21.05.2021