Top Marques Monaco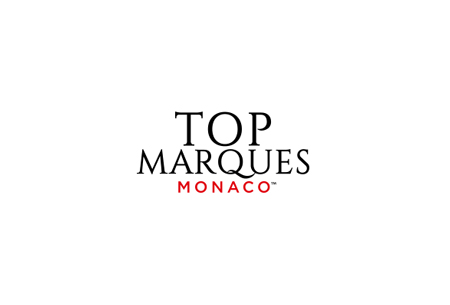 Top Marques Monaco
Monaco, Monte Carlo
A Brief Overview of Top Marques Monaco
Top Marques Monaco has completely redefined the concept of luxury car shows. This international car show features supercars that have never been seen before, and then adds on top of this meeting place for car aficionados with a full line-up of luxury vehicles and items. Aircraft, superboats, e-bikes, luxury watches and jewellery comprise the full product assortment. Naturally, this turns the car show in Monaco into a meeting point for the richest buyers in the world.
Hotel accommodation in Monaco is all about style, substance and high expectations. GETA ltd checks all three marks in securing your hotel reservation during Top Marques Monaco. You have access to the best boutique hotels and luxury chains in Monaco and get to book your rooms before anyone else. Spoil yourself with a flexible service aimed at meeting your every single expectation. GETA ltd is flexible when it comes to price and we aim to place you close to the showground.
Why Your Visit Is Worth It
Exclusivity has always been a major component of Top Marques Monaco and it's a high honour to be among the line-up of manufacturers and brands at the car show. It signals that your brand is the best of the best. Not to mention you have an excellent opportunity to meet the right high-profile buyer easily:
60+ high-profile vehicles exhibited;
14,000+ international buyers in attendance;
4000 sq. m. new area dedicated to classic cars.
Industry Relevance
Top Marques Monaco is a relatively young event established only 17 years ago, and this means it can only mature and expand along with the luxury car and vehicle sector. The car show takes place once every year during the start of summer; early June. Over the course of five days, The Grimaldi Forum hosts pioneers in vehicle manufacturing. Top Marques Monaco is not just a place to buy a superior car. It's also a powerful platform to further technological advances that can be beneficial outside the car industry especially with the intertwining of electronics into vehicles. The show has been a major stage for the unveiling of incredible models. In 2014 alone, audiences saw Energica Motor Company's Ego 45 motorcycle, David Brown Automotive's Speedback and W Motors's Lykan HyperSport.
Who Are You Going to Meet?
Top Marques Monaco enjoys the patronage of Albert II, Prince of Monaco and continued support of major sponsors like Forbes Monaco, ASCOMA, Robb Report, Marzocco, Dassault Aviation, Gruppo Meregalli and Cuvee Sensorium. It's not a surprise then to learn that the biggest brands to ever exist showcase at this international show. We're talking Cara Paris, Audi, 3D Beta, Hamann Motorsport, Bugatti, Ferrari, BMW, Aston Martin, Zenvo, Mercedes-Benz, Pagani Porsche and Tesla Motors. What does this mean in regards to visitors? Doors are open for the general public, which in term ensures a steady flow of foot traffic and these visitors tend to be car enthusiasts. The other portion of visitors are professionals who are involved in the production cycle of the industry, investors and significant buyers.
Turn All Business Travel Into a Holiday
with a Team That Understands
What You Need