GEOTHERM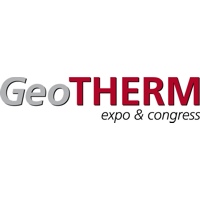 GEOTHERM
Germany , Offenburg
Event Update
The organisers have decided to host GEOTHERM 2023 as an on-site trade fair from March 2nd to March 3rd, 2023. Messe Offenburg-Ortenau will host the trade show. The venue will not be equipped with strict Covid-19 prevention measures due to the country lifting its Covid-related domestic restrictions in April 2022. Participants will not be required to show 3G entry documents upon arrival in the country. However, should they arrive from a virus area of concern they will be asked to quarantine for 14 days. Currently, there are no countries with such a designation.
Introduction to the Event
GEOTHERM serves as a valuable platform for discussion and cooperation between the leading world geologists and geoscientists, with a strong focus on geothermal energy as a new source for the energy sector. The trade fair takes place in Germany. Over 191 expert exhibitors have been confirmed and attendance is expected to go over 3500 international industry insiders. Take care of your booking early on with the assistance of GETA ltd for a truly successful trip.
GETA ltd works closely with business people on the road and provides accommodation that suits all your needs – affordable rates that save you money on travel expenses, an attractive spot close to the exhibition centre and an excellent connection to public transport. This means you've saved energy and resources so you can focus on making an impression during GEOTHERM whether you're attending the latest product presentations, attend the key talk speeches on shallow and deep geothermal energy by leading scientists and engineers or go to the high profile European Geothermal Innovation Award for extraordinary achievements.
Raise your professional profile at GEOTHERM effortlessly with GETA ltd in charge of your business trip.
Past editions
GEOTHERM 2022
02.06.2022 - 03.06.2022
GEOTHERM 2021
24.06.2021 - 25.06.2021
Edition was held digital to prevent the fast spread of COVID-19.
GEOTHERM 2020
05.03.2020 - 06.03.2020
Cancelled because of COVID 19
GEOTHERM 2019
14.02.2019 - 15.02.2019
GEOTHERM 2018
01.03.2018 - 02.03.2018
How to get to GEOTHERM

On Foot

By Car

By Public Transport
Hotels
Venue