INTEGRA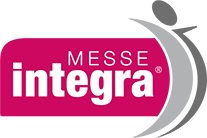 INTEGRA
Austria , Wels
Event Update
The 2024 edition of INTEGRA will occur between 17.04.2024 and 19.04.2024. Messe Wels in Austria will serve as the hosting location. Currently, Austria does not have national restriction related to Covid-19 or travel restrictions due to the improved epidemiological situations. Participants will be advised to follow recommendations such as wearing face masks in indoor areas.
Introduction to the Event
Do you have a stake in the rehabilitation and disabled equipment sectors? INTEGRA in Wels, Austria, is where you should consider directing your attention as the international trade fair attracts over 240 specialized exhibitors who're present the latest technological changes as well as best practices. Thousands will arrive for the 3-day event taking place. There's not much time to book your hotel accommodation, but you can still save on hotel rates with the discounts provided by GETA ltd.
GETA ltd specializes in organizing business trips and can help you find the optimal choice in INTEGRA hotels. We work close with our clients to ensure clear communication and full understanding of their needs. Whether you choose to be close to the exhibition or out in a quiet residence outside the city centre, we oblige every request. INTEGRA is important for the nursing industry and this year, you'll have the perfect chance to contribute to the very crucial dialogue surrounding the care of relatives. Your business trip to INTEGRA can amount to future benefits for your business.
Take every chance and consult yourself with GETA ltd early on.
Past editions
INTEGRA 2022
08.06.2022 - 10.06.2022
INTEGRA 2020
22.04.2020 - 24.04.2020
Cancelled because of COVID 19
INTEGRA 2018
25.04.2018 - 27.04.2018
How to get to INTEGRA

On Foot
Linz Airport – not advisable
Wels Railway Station – 26 mins via B1

By Car
Linz Airport – 30 mins via B1
Wels Railway Station – 7 mins via B1

By Public Transport
Linz Airport – not advisable
Wels Railway Station – 20 mins via 1
Hotels
Venue