The London Coffee Festival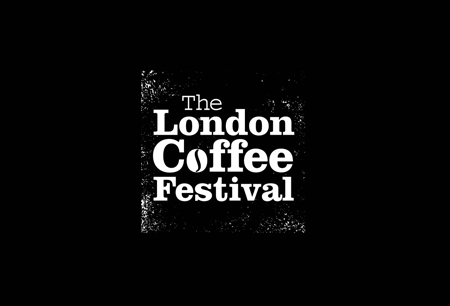 The London Coffee Festival
UK, London
Book Online for The London Coffee Festival
Book Now
A Brief Overview of The London Coffee Festival
The London Coffee Festival emerged as a direct response to the demand for a richer coffee culture in the UK and the newly growing café scene in London. The festival offers cafés, baristas, roasters and more to meet in one place, network and meet with the decision makers of the day. Visitors, on the other hand, have the opportunity to sample roasts, blends and novelty drinks to their hearts' content.
GETA ltd presents the perfect answer to any logistical question an exhibitor may have. If you're wondering where to stay in London during The London Coffee Festival, our team shows you the perfect deals. Book your hotel rooms in London close to The Truman Brewery and enjoy quick connections to public transport. GETA ltd tailors your online hotel booking for The London Coffee Festival according to your preference and budget!
Why Your Visit Is Worth It
Exhibitors are eager to have their spot for The London Coffee Festival as soon as possible, because it is the only event that gives brands concentrated visibility and attention. What further sweetens the experience is the clear distinction between days for the industry and the general public. This only broadens the revenue streams:
250 exhibitors showcase;
30,000+ professional and private visitors attend;
2 days dedicated to industry sessions & 2 days for the general public.
Industry Relevance
The London Coffee Festival arrives once a year in the height of summer and promises visitors an unforgettable time at The Truman Brewery on Brick Lane. The festival is just approaching its 10th anniversary – an important milestone, which cements it as a must-attend event celebrating coffee culture and those who make it. In terms of products, there's coffee-based cocktails, cold brews, special roasts, delicious late artwork, baked goods, artisanal products and any other coffee drink you might imagine. The importance of the festival also lies within the programming. The London Coffee Festival is home to the Coffee Masters competition, which pits 16 baristas against each other in a tournament of skill within 7 distinct disciplines in order to win the title of Coffee Master and a sizeable cash prize.
Who Are You Going to Meet?
There's a real breadth of the companies that make it a point to have a stand at The London Coffee Festival with names such as Siemens, Alpro, Danish Bakery, RXBR, Sweet Revolution, Sol Cups, Beyond the Bean, Volcano Coffee Works, Kimbo, Dimella, Jura, Isi and LA Brewery at the front. In a professional sense, the visitors that attend during the professional sessions include professional baristas, coffee shop owners, suppliers, buyers and high-level decision makers. The majority of all who visit though are coffee lovers and foodies, who want nothing more to explore the variety of coffee products and enjoy delicious street food.
Past editions
The London Coffee Festival 2020
23.07.2020 - 26.07.2020
Cancelled because of COVID 19
How to get to The London Coffee Festival

On Foot
London City Airport – not advisable
London St Pancras International Station – 55 mins via A501

By Car
London City Airport – 30 mins via A13
London St Pancras International Station – 25 mins via A501

By Public Transport
London City Airport – 30 mins via DLR and Overground
London St Pancras International Station – 25 mins via Metropolitan
Hotels
Venue