VIEVINUM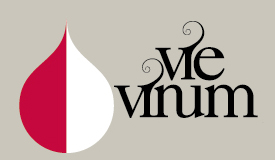 VIEVINUM
Austria , Vienna
Austria celebrates wine with VIEVINUM in Vienna, Austria, for three days. Wine connoisseurs, enthusiasts, wine-growers and traders all gather for this international wine fest. As the most important exhibition of its kind on the territory of Austria, you can expect a high attendance and a rush to find the best rooms for the event. GETA ltd helps you select the perfect hotel room at just the right price for a successful stay.
VIEVINUM promises to bring the most important wine trade houses, both national and international, for a complete range of wines available. Complete with wine tasting events that offer unlimited glassware service and mineral water and cheese as palette cleansers, it's easy for the wine to get to your head. Plan your accommodation and book a hotel in the vicinity of the the exhibition centre or at least in parts of Vienna that allow direct transportation to the wine fest.
GETA ltd selects hotels at affordable rates so you can focus your full attention and budget on the rich variety of wines available at VIEVINUM.
How to get to VIEVINUM

On Foot
Vienna International Airport – not advisable
Vienna International Busterminal – not advisable

By Car
Vienna International Airport – 30 mins via A4
Vienna International Busterminal – 15 mins via Rennweg

By Public Transport
Vienna International Airport – 35 mins via REX 7 and U3
Vienna International Busterminal – 20 mins via U3
Hotels
Venue